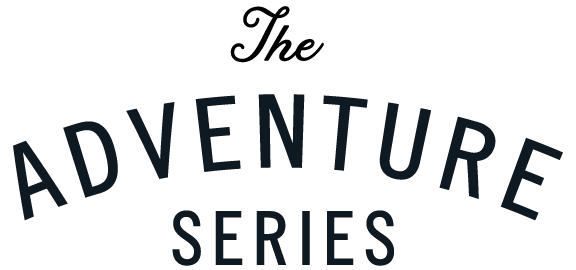 The Strait and Narrow is rewarding Adventurers with Chances to win $15,000(in total cash prizes) For inspiring us to remain #COMPELLEDTOEXPLORE
Share a video with us and your Instagram community showcasing your creativity in exploring your own backyard, and you could walk away with the funds to drive future adventures.
Thanks to everyone who entered in the final round of the adventure series! we're announcing the top four on september 10th!
IT'S ALL ABOUT CREATIVITY
Did you build a climbing wall in your own backyard? Did you skin up a mountain (with avalanche gear and training) to float through some deep powder? Are you committed to sleeping outside 100 nights this year and have a sweet little camp set up in the forest behind your house? Did you go out kayaking or surfing off your local beach or do a cold-water plunge? Set up a slackline in your local park? All good adventures close to home!
HOW HAVE YOU SATISFIED YOUR THIRST FOR ADVENTURE?
We want to know! With your entry due by midnight on September 6th, you have a full month to get creative! Just remember to stay safe, follow provincial health guidelines, refresh responsibly, respect nature and your fellow humans, and remain compelled to explore.
Have the perfect adventure video from the past year? Great! If not, you have a full month to get creative. Grab your phone or camera and get out there!
HERE'S HOW TO ENTER
---
01 | GRAB YOUR ENTRY CODE
Grab a special 1-time-use entry code at the till with the purchase of every box of The Strait & Narrow Pacific Coast Cocktails (including our new Adventure Pack!) from these select participating retailers:
---
02 | Create YOUR VIDEO
Create and upload a short video to your Instagram feed showcasing your creativity in safely exploring close to home and tag us @thestraitandnarrow with #compelledtoexplore. Your video doesn't have to be professionally produced, but it does have to be short; please keep it to under a minute. We're looking for quality, creativity, originality, and impact, and we can't wait to see what you create.
*Entry gives us permission to share your uploaded video and photos on our social feeds, with full credit always given to you, the creator.
---
03 | FOLLOW OUR RULES
Rules and Guidelines

01 We know, COVID sucks, but it's also given us a great excuse to spend more time exploring our own backyards. We believe in protecting our more remote communities and following all health guidelines so that means any content needs to be in line with provincially and federally mandated restrictions.

02 We promote the ethos of "leave no trace," so you've got to make the same commitment and always adventure in a manner that ensures the sustainability of our natural playground.

03 Adventure safely. Going out into the backcountry close to home? Make sure you've got safety gear, lots of water, and adequate training. Don't unnecessarily stress your local Search and Rescue teams, but if you need help, call for it.

04 You must be of legal drinking age in your home province and commit to refreshing responsibly.

05 Video must be less than a minute and uploaded to both YOUR Instagram feed as well as uploaded to the entry form. Each unique promo code is good for one video upload but there is no limit to the number of videos you can submit.
---
04 | Upload and Enter
Once you have your video, click the button below to fill out your info and upload the video.
---
05 | Stay Tuned!
Tune into @thestraitandnarrow every Friday where we'll showcase the best videos of the week! Submissions close on September 6th and we'll contact you via email and Instagram on September 10th if you made it to our final four. The top four videos will go head-to-head with our community voting on the winners on instagram, so make sure to tell your friends and family to jump on and vote!
1st Place: $3,000 I 2nd Place: $1,000 I 3rd & 4th Place: $500
Key Dates:
August 1st – Submissions open
September 6th – Submissions close
September 10th – We'll let you know if you made the final four
September 13th to September 16th – Round robin
September 16th – We'll announce the winners!
---
06 | Still have questions?
FAQ

How do I enter?
Grab your phone or camera and get creative! You can use video content you've got sitting on your phone of sweet adventures over the past year or use this as motivation to get out there and capture something new! Video must be 59 seconds or less and you'll need to upload it to both our site (via our entry form) and to your own personal Instagram feed. When you share to Instagram, be sure to tag us @thestraitandnarrow and use the hashtag #compelledtoexplore


Who is eligible to enter?
All entrants must be legal drinking age in their home province. Open to BC and Alberta residents only.

Can I make changes or edits to my entry?
Once you've entered, no changes are possible. But you can grab a fresh code and enter again!

How do I delete my entry?
You can delete your video from your own Instagram feed anytime; it's your feed after all!

Can I enter more than once?
We highly encourage it! Only caveat is that you'll need to grab a fresh code for each entry since they are one-time use.

Can I give my code to someone else?
You can gift your code to an adventure buddy, but remember all codes are one-time use.

I lost my code! What do I do?
Hang onto those codes tightly as they are one-time use! We are confident you'll get thirsty again this month, grab yourself a fresh pack of S&N for a new code.

I don't have Instagram, can I still enter?
You need to upload your video to Instagram to enter. Don't have your own Instagram account? Ask a friend to share it on their page on your behalf or create an account to join the community and share the motivation.

How will entries be judged?
Our team will judge videos based on quality, creativity, originality and impact. From there the top four videos will face off in a round robin voting competition on our Instagram stories. Tune in to vote for your favourite!

I missed the deadline. Can I still enter?
Hang onto your code and stay tuned to our Instagram feed for potential future opportunities to enter!

I visited a liquor store and purchased a pack of The Strait and Narrow but didn't receive a code. What should I do?
Check to see that you visited one of our participating partners (full list in step 1). If you hit up one of our partners and didn't receive a code, send an email to [email protected] with a quick note including a photo of your purchase receipt and we will help you out!

Do I have to mention or show The Strait and Narrow in my video?
We want to see how you're out adventuring and our cocktails love to join in. Including us in your video is not a requirement but we sure would love to make an appearance! We are big fans of apres culture and insist on safe adventuring and responsible refreshment.

Will my video be made public?
We will be sharing our favourite videos in a weekly roundup and the top four will be put to a head-to-head vote on Instagram.


How do I enter without making a purchase?
Mail us a postcard (preferably of a beautiful place, cute animal, or something funny) and ask us nicely for a code and we will get you set up. You'll need to include your email address so we can get back to you with that code! Postcards should be sent to:

Adventure Series
The Strait and Narrow
9891 Seaport Place
Sidney, BC V8L 4X3
thanks to everyone who entered!