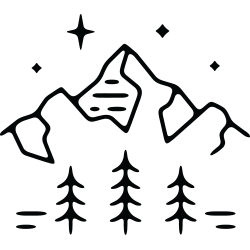 Enter to win a three night stay with whitecap alpine and the strait & Narrow
enter exclusively at these participating bcls locations
Participating BCLS

Fort Street | VICTORIA

Westshore (Jacklin Rd) | VICTORIA

Gorge & Tillicum | VICTORIA

Kamloops Columbia Plaza | KAMLOOPS

Nordel Crossing | SURREY

Penticton Plaza | PENTICTON

Tofino (Neill St) | TOFINO
Promotion runs from june 6th to july 3rd. No purchase Necessary.
Choose your own alpine adventure! Whether it's a leisurely stroll in the meadows outside the lodge, hiking spectacular alpine ridges, or a cold dip in an alpine lake, endless opportunity awaits!
how to enter
---
Head to a participating BCLS store (listed above) and scan the QR code on the poster. Follow the steps, enter your information, and you're all set! Good luck.
promo details
---
Promo runs from June 6th to July 3rd. Prize is for a three night stay with Whitecap Alpine, for one winner and one guest. The trip is from August 24th to 28th. We will announce the winner on July 9th. Prize is transferable. Full contest rules and regulations below:
Rules and Regulations

OFFICIAL CONTEST RULES

HOW TO PLAY

1. NO PURCHASE NECESSARY. The Backcountry Hiking Excursion Enter to win three night trip Contest (the "Contest") is sponsored by 1204170 B.C. Ltd. dba The Strait and Narrow Pacific Coast Cocktails a company with an address at 9891 Seaport Pl, Sidney, British Columbia, V8L 4X3. (the "Sponsor") as a promotional contest for its products. Contest begins at 12:00:01 am (PT) on June 6th, 2021 and ends at 11:59:59 pm (PT) on July 3rd, 2021 (the "Contest Period").

To enter, go to straitandnarrow.com/whitecapadventure and complete the online entry form in full and submit the entry as instructed. All fields on the entry form must be completed unless they are indicated as optional. For this Contest receipt of an Internet entry occurs when Sponsor's server records the entry information. All entries must be complete and are subject to verification by the Sponsor, in its sole discretion. Entrants must agree to the Contest Rules to be officially entered. To ensure fairness, the number of entries is limited to one per person and one per e-mail address. The same person cannot enter from two or more different e-mail addresses and two different persons cannot enter from the same e-mail address. Entries must be received during the Contest Period. Sponsor will not be responsible for illegible, incomplete, lost, misdirected or late entries, which will be void. Any use of automated devices is prohibited. Only eligible entries received during the Contest Period will be entered in the Contest. Entrants grant Sponsor a non-exclusive licence to use all entries for any purpose.

PRIZE

2. There is one (1) Grand Prize available to be won, consisting of: A three-night Backcountry hiking excursion with Whitecap Alpine for the winner and one (1) guest (the "Prize"). The Prize will be provided by the Sponsor and will be fulfilled by Whitecap Alpine Adventure Inc. ("Whitecap Alpine"). The approximate value of the Prize is $3500 CAD. The Prize is transferable (as described in the following paragraph), must be accepted as awarded, and has no cash surrender or exchange value (other than at the sole discretion of the Sponsor). The Sponsor reserves the right, for any reason whatsoever, in its sole and absolute discretion, to award a substitute prize of equivalent monetary value or greater value if a prize cannot be awarded as described. The Prize will only be delivered to the verified winner. Arrangements for Prize delivery will be confirmed with the winner by e-mail or telephone. Return of any prize/prize notification as undeliverable may result in disqualification and selection of an alternate winner. The winner assumes any and all liability for any injury, death, or damage caused, or claimed to be caused, by entering or participating in this Contest or by the receipt, use, or misuse of the Prize. The winner and their guest must accept and use the Prize at the time and on the date specified by the Sponsor.

No later than five business days after being declared the winner, the winner (the "Original Winner") may transfer the Prize to a third-party individual (the "Alternative"), conditional upon the following:

The Original Winner must notify the Sponsor in writing of their decision to transfer the Prize to the Alternative. Such notice must include the Alternative's name, age, address, email address, and phone number;
The Alternative must be a resident of British Columbia who is 19 years of age or older at the time this Contest commenced;
The Alternative must agree to these Contest Rules;
The Alternative must not otherwise be ineligible under these Contest Rules; and
The Alternative must comply with Section 4 of these Contest Rules as if they were the entrant randomly selected by the Sponsor.

If all of the above conditions have been satisfied to the reasonable satisfaction of the Sponsor:

the Alternative will be deemed under these Contest Rules: (i) the winner in substitution for the Original Winner; and (ii) an entrant under these Contest Rules; and
will be subject to all of the terms and conditions of these Contest Rules applicable to a winner or entrant.

For clarity, and notwithstanding anything to the contrary in these Contest Rules, a person is not disqualified from being an Alternative merely because they independently entered this Contest before being nominated as the Alternative.

The winner's selected guest will not be permitted to join the winner in receipt and use of the Prize unless:

The guest is at least 19 years of age at the time this Contest commenced;
The guest would have been eligible to win the Prize had they entered into the Contest; and
The guest has completed, signed, and delivered to the Sponsor the Declaration of Eligibility and Liability/Publicity Release referred to Section 4 of these Contest Rules.

PRIZE DRAW

3. A random draw from all eligible entries received during the Contest Period will be conducted to select the Prize winner on July 9th, 2021 at approximately 10:30 am (PT) by the Sponsor, or an employee, agent, or representative of the Sponsor. The Sponsor or its representatives will attempt to contact the selected entrant by email and/or telephone for a period of three (3) business days following the draw date. If the selected entrant cannot be contacted within the allotted time, he/she is no longer eligible to win the Prize and the Sponsor may, at its sole discretion, select at random another eligible entrant whom the Sponsor or its representatives will attempt to contact, and who shall in turn be subject to disqualification, in the same manner. The odds of being selected winner of the Prize depend on the total number of eligible entries received during the Contest Period.

4. In order to be declared a winner, the entrant who was selected by the Sponsor in the random draw and their guest each must:

(a) correctly answer, unassisted, whether mechanical or otherwise, an arithmetic skill-testing question; and

(b) complete, sign and return to the Sponsor a Declaration of Eligibility and Liability/Publicity Release (in the form provided by the Sponsor) within seven days of delivery of same by the Sponsor:

confirming compliance with the Contest Rules and regulations;
releasing, discharging, and holding harmless the Sponsor, Whitecap Alpine, the provincial liquor authorities, and their respective licensees, affiliates, related companies, representatives, advertising and promotional agencies, and each of the foregoing's respective directors, officers, owners, partners, employees, agents, representatives, successors and assigns (collectively the "Released Parties") from any and all liability of any kind related to or arising out of: (1) participation in the Contest or participation in any Contest-related activity; (2) acceptance, receipt, use, or misuse of the Prize (including any travel, accommodation, or activity related thereto); or (3) the administration and execution of the Contest; and
indemnifying the Released Parties against any loss, damage or expense, including legal fees, that any of the Released Parties may suffer or incur as a result or arising out of: (1) of any non-compliance by the winner or their guest with any of the Contest Rules; (2) the winner or their guest's participation in the Contest; (3) the acceptance, receipt, use, or misuse of the Prize; (4) and the use of the entrant's entry by the Sponsor; and (5) the publicity rights granted to the Sponsor or Whitecap Alpine by me or my Guest, if any; and
authorizing the Sponsor and Whitecap Alpine to use the winner's or guest's likeness in their respective promotional materials;
declaring: (1) knowledge that the Prize may involve risks and that the winner or guest assumes those risks; (2) eligibility to participate in the Contest and compliance with the Contest rule; (3) successful completion of the skill-testing question; (4) residence in Canada (excluding Quebec); (5) fitness to participate in enjoyment of the Prize; and (6) non-reliance on representations respecting the safety of the Prize.

The above description of the Declaration of Eligibility and Liability/Publicity Release is in summary form and the actual Declaration of Eligibility and Liability/Publicity Release may differ from the above description.

No entrant will be declared a winner until his/her compliance with these Contest Rules has been verified. The Declaration of Eligibility and Liability/Publicity Release documents must be returned within the time period specified above or as otherwise set by the Sponsor or its representative, or the Prize will be forfeited.

GENERAL RULES

5. The provincial liquor agencies are not connected with this Contest in any manner whatsoever, and are not liable in any way whatsoever in regard to any matter which relates to this Contest.

6. To enter and be eligible to win, an entrant must be a legal resident of British Columbia and 19 years of age or older at the time of entry in the Contest. Persons are not eligible to enter if they: a) are an employee of the Sponsor or any of its affiliates or related parties, or of any of its advertising or promotional agencies, or of any participating stores or Contest judging organization or any prize supplier; b) are an employee of or contractor to any provincial liquor authority, any liquor distribution company or any participating licensed establishment; c) are a member of the immediate family (defined as parents, siblings, children and spouse, regardless of where they live) or household (whether related or not) of any of such persons; or d) have won any other contest or game of skill the Sponsor has offered within the twelve (12) months prior to the commencement of the Contest Period. Entries may not be given or sold to anyone else, and the Sponsor reserves the right to refuse to accept the registration of an entry if the Sponsor considers the entry to have been submitted by an ineligible person or through any mechanical, electronic or other automated means of submission. All contestants must prove their eligibility with valid photo identification and proof of residency, upon request.

This Contest is void where prohibited by law and is subject to all applicable federal, provincial and municipal laws and regulations. All incidental costs and expenses not specifically referred to herein including (without limitation) travel costs to and from the Prize delivery location, equipment, training or lodging necessary or convenient for receipt or use of the Prize, and federal, provincial and local taxes, shall be the responsibility of the Prize winner and his or her guest.

7. If the identity of an entrant/winner is disputed, the entrant/winner will be deemed to be the person in whose name the applicable e-mail account is registered. The sole determinant of time for the purposes of receipt of a valid entry in this Contest will be the Sponsor's network equipment.

8. All decision(s) of the Sponsor (including its employees, agents, representatives, contractors, and affiliates), are final and binding with respect to all aspects of the Contest, including, without limitation, eligibility and/or disqualification of entries. All entries are the property of the Sponsor.

9. Neither the Sponsor nor Whitecap Alpine are responsible or liable for: (i) incorrect or inaccurate entry information that may affect a person's ability to participate in the Contest or be awarded a prize, including but not limited to human error, technical malfunctions, lost or delayed entries for any reason, mail failures, omission, or any combination thereof, and entries that fail to fully comply with these Contest Rules; (ii) technical failures of any kind, including, but not limited to malfunctions, interruptions, or disconnections in phone lines or network hardware or software; (iii) lost, incomplete, delayed, mutilated or misdirected entries or Declaration of Eligibility and Liability/Publicity Release; (iv) injury or damage to entrants' computers or to any other individual's computer related to or resulting from participating in, or downloading any material regarding the Contest or accepting a prize; (v) any injury, death, or damage to persons or property, or financial loss, which may be caused, directly or indirectly, in whole or in part, from any entrant's participation in the Contest or the winner's or their guest's receipt, use, or misuse of any Prize, including any related travel and the use of entries by Sponsor; (vi) the security or privacy of information transmitted via computer networks or for breaches of privacy due to interference by third-party computer hackers or otherwise; or (vii) late, lost, misdirected or unsuccessful efforts to notify a potential winner.

10. By entering the Contest, entrants agree to abide by and be bound by these Contest Rules and the decisions of the Sponsor (including its employees, agents, representatives, contractors, and affiliates) which are final. Entrants who have not complied with these Contest Rules are subject to disqualification. ANY ATTEMPT BY AN ENTRANT OR ANY OTHER PERSON TO DELIBERATELY DAMAGE THE CONTEST WEBSITE OR UNDERMINE THE LEGITIMATE OPERATION OF THE CONTEST IS A VIOLATION OF CRIMINAL AND CIVIL LAWS AND, SHOULD SUCH AN ATTEMPT BE MADE, SPONSOR RESERVES THE RIGHT TO SEEK DAMAGES FROM ANY SUCH PERSON TO THE FULLEST EXTENT PERMITTED BY LAW.

11. The Sponsor reserves the right to modify these Contest Rules or terminate this Contest at any time, without prior notice, if required, except to the British Columbia Liquor Distribution board . Without limiting the generality of the foregoing, if for any reason in the sole opinion of the Sponsor the Contest is not capable of running as planned or if the administration, security, fairness, integrity or proper conduct of the Contest is corrupted or adversely affected, including by reason of tampering, fraud, technical failures or any other reason beyond its control, the Sponsor reserves the right to cancel, terminate, modify or suspend the Contest, including selecting winners and/or additional winners from previously received valid entries.

12. By entering this Contest, each entrant (including the winner) consents to the Sponsor's (or its representative or agent's) use of their name, address, email address, postal code, telephone number, social media handle(s), photograph, likeness or other image, voice and statements, whether on videotape, photograph or any other means, for the administration of the Contest or any publicity carried out by the Sponsor, without further notice or compensation.

13. All intellectual property, including but not limited to trademarks, logos, designs, promotional materials, web pages, source codes, images, drawings, illustrations, slogans and representations are owned by the Sponsor or its third-party licensors. All rights reserved. Unauthorized copying or use of any of the Sponsor's intellectual property without the express written consent of the Sponsor is strictly prohibited. Whitecap Alpine is a trademark of Whitecap Alpine Adventures Inc.

14. For information on Sponsor's use of personal information in connection with this Contest, see the Sponsor's Privacy Policy, located at https://www.straitandnarrow.com/privacy-policy/.
Discover our full list of retail partners