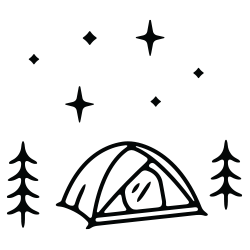 OUR COMMUNITY PARTNERS
We've partnered with organizations in our community whose vibes we dig. Check out the good work our partners are doing!
SURFRIDER FOUNDATION
VANCOUVER ISLAND
Protecting ocean, waves, and beaches through a powerful activist network. Started in 2009, this is a collection of like-minded people who call Vancouver Island home and are down with protecting and preserving the environment through their programs Blue Water Task Force and Combing the Coast, as well as Rise Above Plastics initiative.
RAVENHILL Herb FARM
A locally-owned farm located on the Saanich Peninsula of Vancouver Island, Ravenhill produces both medicinal and culinary herbs. This 10-acre farm is committed to growing organic food for their community, and sharing knowledge of sustainable living and permaculture practices.
PACIFIC FC
A football club that is inspired by nature, the Pacific FC takes its name from the coastal waters surrounding Vancouver Island and its logo from the ancient Douglas Firs that tower over the landscape. The club's philosophy is to bring the same energy to serving nature and community that the players bring to the field each game.
L/L Supply
Based out of Victoria, BC, L/L Supply is a hyper-local lifestyle brand that is fueled by sustainability and the desire to craft clothing that lasts. Their products are ethically made in Canada from organic cotton or upcycled and recycled materials.