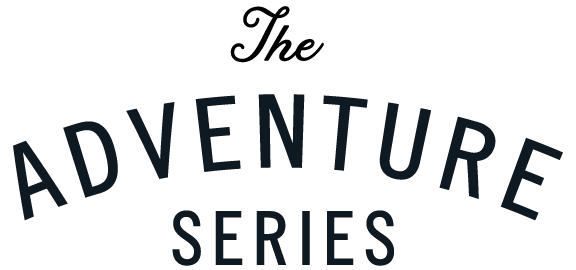 The Strait and Narrow has teamed up with Karma Campervans to help you take your adventures out on the road.
Enter to win a three night rental of a custom Karma Campervan, fully equipped with everything you need to live your best van life, plus $500 cash to use for food, camping fees, or whatever else you want on your adventure!
We are giving away FIVE! prize packages – one per retail group. Keep scrolling to check out the retailer closest to you.
thanks to everyone who entered! we'll be contacting the winners shortly
Rustic, modern, and comfortable
Each campervan rental is outfitted to seat and sleep two adults, with ample space to live, work and play, while keeping comfort and ease of use top of mind. Using many locally sourced materials and fabricated by some pretty amazing craftspeople, Karma campers will make your Western Canadian road trip a memorable one.
Take your adventures out on the road!
Get ready to hit the open road on your Western Canadian adventure! The van can be picked up in either Calgary or Vancouver. What you do after that is up to you!
HERE'S HOW TO ENTER
01 | Head to one of our retail partners
Each of these partners is giving away a prize package. Head to the nearest store and scan the QR code found near The Strait and Narrow Pacific Coast Cocktails. Fill in your info and hit enter!
---
---
02 | Make sure to follow us and karma on instagram!
In order to win, you must follow @thestraitandnarrow and @karmacampervans. Plus they're both great pages, so you wont be disappointed!
---
03 | FOLLOW OUR RULES
Rules and Guidelines

ABBREVIATED RULES:

NO PURCHASE NECESSARY. Contest commences at 12:01 a.m. on April 1st and ends at 11:59 p.m. on April 30th, 2022. Prize is a three-night rental of a Karma campervan plus $500 CDN in cash, and a prize pack valued at $200 CDN. Open only to residents of British Columbia or Alberta who are of legal drinking age in their province of residence. Odds of winning depend on the number of eligible entries received. Full rules and entry details available at: www.straitandnarrow.com/vanlife

FULL RULES:

The Strait & Narrow Adventure Series

OFFICIAL CONTEST RULES

NO PURCHASE OR PAYMENT NECESSARY TO ENTER OR WIN THIS CONTEST. A PURCHASE WILL NOT INCREASE YOUR CHANCES OF WINNING.

ODDS OF WINNING IN THE CONTEST WILL DEPEND ON THE TOTAL NUMBER OF ENTRIES RECEIVED. WINNER MUST SIGN AND RETURN AN AFFIDAVIT OF ELIGIBILITY/RELEASE OF LIABILITY/PUBLICITY RELEASE. VOID WHERE PROHIBITED BY LAW. A VALID INSTAGRAM ACCOUNT, ONLINE ENTRY AND INTERNET CONNECTION REQUIRED.

SPONSOR: The Strait & Narrow Adventure Series (the "Contest") is sponsored by RTD 1204170 B.C. Ltd. dba The Strait and Narrow Pacific Coast Cocktails ("Sponsor"), a company with an address at 9891 Seaport Pl, Sidney, British Columbia, V8L 4X3. By participating in the Contest, each entrant unconditionally accepts and agrees to comply with and abide by these Contest Rules and the decisions of the Sponsor.

ELIGIBILITY: This Contest is open only to legal residents of British Columbia and Alberta who have reached legal drinking age in their province of residence. Employees, directors and officers of Sponsor, and each of their respective parents, subsidiaries and affiliated companies, and Sponsor's advertising and Contest agencies (the "Agencies") and each of their respective officers and directors, or applicable provincial liquor agencies, license control/boards and their licensees, retailers, or distributors (the "Provincial Liquor Authorities") and each of their respective officers and directors (collectively, with Sponsor, the "Contest Entities"), and each of their immediate family members and/or those living in the same household of each (whether legally related or not), are ineligible to participate in the Contest. For purposes of this Contest, "immediate family members" are defined as spouse, domestic partner, parents, legal guardians, in-laws, siblings, and children. By participating in this Contest, entrants acknowledge compliance with, and agree to be bound by, these Contest Rules. Entrants who do not comply with any of the Contest Rules are subject to disqualification by the Sponsor, in Sponsor's sole discretion.

CONTEST DATES AND TIMES. The Contest begins on April 1, 2022 at 12:01 a.m. Pacific Daylight Time and ends on April 30th, 2022 at 11:59 p.m. Pacific Daylight Time (the "Contest Period"), at which time the Contest will be closed and no further entries will be accepted. There are five (5) contests running simultaneously at five (5) different retail groups with the same prize and entry method (four throughout British Columbia, and one in Alberta). Each contest will have a single winner, awarded the Karma van rental gift certificate, $500 CDN, and a prize pack valued at roughly $200 CDN.

ASSUMPTION OF RISK AND LIABILITY: You assume any and all liability for any injury, death, or damage caused, or claimed to be caused, by entering, participating in this Contest, or the use or redemption of a prize.

HOW TO ENTER:

Each entry into the contest requires filling out an entry form accessed through QR codes found at participating retail partners. For a full list of all retail partners, visit the main contest page, found at: https://www.straitandnarrow.com/vanlife (the "Contest Website").

Registration: Complete the registration form with your, email address, first name, last name, and Instagram handle, and which store you scanned the QR code. and follow the on-screen instructions to submit your form.

During the Contest Period, the sponsor may provide access to the entry pages based on the "NO PURCHASE NECESSARY" information below.
During the Contest Period, go to the Contest entry pages. In order to access the Contest entry page, accessed through the QR codes you must first verify that you are of legal drinking age in your province of residence.

By submitting your Entry, you represent and warrant that it conforms to the guidelines, permissions, and content restrictions below and agree that Sponsor, in its sole discretion may disqualify you if Sposnor believes that the Entry fails to conform.

All requested information on the entry form at the Website must be completed to enter and to be eligible to win. Incomplete entries will be disqualified. Proof of transmission (for example, screenshots or captures) does not constitute proof of Entry or receipt of an Entry. Limit one entry per person during the contest period.

NOTE: Internet entry must be made by the entrant only at the Website. Entries made by any other individual or any entity, and/or originating at any other web site or e-mail address, including but not limited to commercial Contest subscription notification and/or entering service sites, will be declared invalid and disqualified for this Contest.

To be eligible, participants must have online access with a valid e-mail address as of the date of their Entry.

All entries must be received by the end of the Contest Period in order to participate. The Website's database clock will be the official timekeeper for online entries in this Contest. For this Contest receipt of an Internet entry occurs when Sponsor's server records the entry information. All entries must be complete and are subject to verification by the Sponsor, in its sole discretion. In the event a dispute regarding the identity of the individual who actually submitted an entry cannot be resolved to Sponsor's satisfaction, the affected entry will be deemed ineligible. The Contest Entities shall not be responsible for incorrect or inaccurate entry information whether caused by Internet users or by any of the equipment or programming associated with or utilized in the Contest or by any technical or human error which may occur in the processing of the entries in the Contest. The Contest Entities assume no responsibility or liability for any error, omission, interruption, deletion, theft or destruction, or unauthorized access to, or alteration of entries.

ENTRY CONTENT RESTRICTIONS:

Entries must contain accurate information
Only one entry per person, per retail group. There would be a maximum of five (5) entries per person if they entered at every retail group:

JAK's retail group
Mid Island Co-op retail group
Liquor Plus retail group
Alberta Independent retail group
BC Independent retail group

Full list of all retail partners available at: straitandnarrow.com/vanlife

Any attempt or suspected attempt to use robotic, automatic, programmed or otherwise illicit means to enter the Contest, or any other methods not authorized by these Contest Rules, for example, but not limited to, creating multiple accounts, identities, or registrations, all in the Sponsor's sole discretion, shall be deemed as tampering and may disqualify you from entering, participating and/or winning a prize. Entries that contain false or incomplete information are void. Entries that are late, lost, stolen, illegible, contain false information, are damaged, misdirected, mutilated, garbled or incomplete, altered or otherwise irregular or that do not conform with or satisfy any or all of the conditions of the Contest Rules are void. Entrants grant Sponsor a non-exclusive licence to use all Entries for any purpose.

NO PURCHASE NECESSARY: To receive access to the entry page without purchase, please send a letter along with a self-addressed, stamped envelope to "Strait & Narrow Adventure Series", 9891 Seaport Pl, Sidney, BC, V8L 4X3. Limit one request per envelope and a maximum of one requests per person during the Contest Period. Include your name, return mailing address, the statement "I am of legal drinking age in my province of residence" and your signature. Requests must be received in time so that access can be emailed to you in time to participate during the Contest Period.

PRIZES: There are five (5) identical prizes to be won. One (1) per retail group:

Karma Campervan gift certificate for three nights, valued at roughly $750
$500 CDN Cash
Prize pack, valued at roughly $200
Total prize pack valued at roughly $1450.00 per prize package.

The total value of all five (5) prize packages is $7250.00 (CAD).

Van rentals must be picked up and dropped off at the Calgary or Vancouver Karma Campervan locations. The Strait and Narrow is not responsible for travel to these locations.

There is an extra charge to drop the van off in a separate location than it was picked up. This charge is not covered by The Strait and Narrow, or Karma Campervans

Prizes must be accepted as awarded. Prizes or any portion of a prize cannot be combined with other discounts, promotions or special offers. Sponsor reserves the right to substitute an alternate prize of equal or greater value if an advertised prize is unavailable at the time of award.

ODDS OF WINNING: The odds of winning depend on the number of eligible entries received before the end of the Contest Period.

WINNER SELECTION AND NOTIFICATION:

All five winners will be selected randomly on May 1st, 2022.

The Selected Entrants will be notified by e-mail, using contact information provided or collected at the time of entry. Sponsor shall have no liability for any winner notification that is lost, intercepted or not received by a Selected Entrant for any reason. If, despite reasonable efforts, a Selected Entrant does not respond within seventy-two (72) hours of the first notification attempt, or if the prize or prize notification is returned as unclaimed or undeliverable to such Selected Entrant , such Selected Entrant's Entry will be disqualified and the Sponsor may select a new Selected Entrant by random draw.

Before being declared a winner, potential winners will be required to: (i) correctly answer the Sponsor's skill-testing question; (ii) sign and return the Sponsor's Declaration of Eligibility and Liability/Publicity Release form ("Winner Release"); and (iii) comply with all other Contest Rules, all in the sole discretion of Sponsors.

Potential winners will be notified within three business days of the contest results and will be contacted by e-mail, using contact information provided or collected at the time of entry. Up to three attempts will be made to contact potential winners within three business days following the potential winner being deemed potential winner. A potential winner that does not or cannot accept a prize may be forfeited and a new potential winner may be selected by random draw, in the Sponsor's sole discretion. A signed copy of the Sponsor's Winner Release must be received by the Sponsor no later than 5 days after the potential winner was deemed potential winner. Sponsor is not responsible for the failure for any reason whatsoever of a potential winner to receive notification or for the Sponsor to receive a potential winner's response

Disputes regarding identity of entrant: If the identity of a potential winner is disputed, the entry will be deemed to have been submitted by the individual assigned to the email address entered at the time of entry ("Authorized Account Holder"). Each potential winner may be required to provide proof that he/she is the Authorized Account Holder associated with a selected entry.

Potential winners will be required, as a condition of winning a prize, to correctly answer, without assistance of any kind, the Sponsor's time-limited, mathematical skill-testing question to be administered by Sponsor.

RELEASE AND INDEMNIFICATION: By submitting an Entry, you: (i) confirm compliance with all Contest Rules; (ii) agree to accept prizes as awarded; (iii) release, discharge and hold harmless the Sponsor, its departments and agencies, parent, related and affiliated companies, subsidiaries, franchisees, advertising and promotional agencies, counsel, marketing partners, Facebook, Instagram, and each of their respective directors, officers, employees, shareholders, successors, sponsors, partners, licensees, subsidiaries, agents, artists, advisors, assignees, and all others associated with the administration, development and execution of the Contest ("Released Parties") from and against any and all manner of action, cause of action, claim or demand, loss or injury, use or misuse of a prize or any travel related thereto, and the use of entries by the Sponsor, suit, debt, covenant, contract, including legal fees and expenses, whatsoever, including but not limited to, claims based on negligence, breach of contract and fundamental breach, failure of any third-party contractor or supplier used in connection with any aspect of the Contest to perform or deliver any goods or services, any act of God or any other event beyond the Released Parties' control, any dissatisfaction of any kind by a winner with any aspect of the Contest or any prize, liability for physical injury, death, or property damage which the entrants, guests, their heirs, successors or assigns have, might have or could have suffered, by reason of or arising out of the entrant's participation in the Contest and/or in connection with the acceptance and/or exercise by the entrant of prizes as awarded; and (iv) indemnify the Released Parties against any loss, damage or expense, including legal fees, that any of the Released Parties may suffer or incur as a result of any non-compliance by entrants with any of the Contest Rules or participation in the Contest and/or in connection with the acceptance and/or exercise by an entrant of a prize, and the use of entries by the Sponsor.

The Sponsor and other Contest Entities are not responsible for: (i) incorrect, inaccurate, or lost entry information that may affect a person's ability to participate in the Contest or be awarded a prize, including but not limited to human error, technical malfunctions, lost or delayed entries for any reason, mail failures, omission, or any combination thereof, and entries that fail to fully comply with these Contest Rules; (ii) technical failures of any kind, including, but not limited to malfunctions, interruptions, or disconnections in phone lines or network hardware or software; (iii) lost, incomplete, delayed, mutilated or misdirected entries or Winner Releases; (iv) injury or damage to entrants' electronic device or to any other individual's electronic device related to or resulting from participating in, or downloading any material regarding the Contest or accepting a prize; (v) any injury or damage to persons or property which may be caused, directly or indirectly, in whole or in part, from entrant's participation in the Contest or receipt or use or misuse of any prize, including any related travel and the use of entries by Sponsor; (vi) the security or privacy of information transmitted via computer networks or for breaches of privacy due to interference by third-party computer hackers or otherwise; or (vii) late, lost, misdirected or unsuccessful efforts to notify a potential winner.

OTHER CONDITIONS: The Sponsor reserves the right to terminate or amend this Contest at any time and in any way, without prior notice to entrants. Without limiting the foregoing, if, for any reason, the Contest is not capable of running as originally planned for any reason, the Sponsor reserves the right to cancel the Contest and conduct a random draw from all previously received eligible entries received by the end of the Contest Period. Inclusion in such drawing shall be each your sole and exclusive remedy under such circumstances.

PUBLICITY AND ENTRANT INFORMATION: By participating in the Contest, you consent to the use of your name, address, email address, postal code, telephone number, social media handle(s), comments and image, whether on videotape, photograph or any other means, for the administration of the Contest or any publicity carried out by the Sponsor, without further notice or compensation

DISQUALIFICATION: Sponsor reserves the right in its sole discretion to disqualify any individual who is found to be tampering with or abusing the entry process or the operation of the Contest or the Website, to be acting in violation of these Contest Rules, or to be acting in an unsportsmanlike or disruptive manner, or with the intent to disrupt or undermine the legitimate operation of the Contest, or to annoy, abuse, threaten or harass any other person, and Sponsor reserves the right to seek damages and other remedies from any such person to the fullest extent permitted by law. No mechanically reproduced, illegible, incomplete, forged, software-generated or other automated multiple entries will be accepted.

RULE AMENDMENTS: The Sponsor reserves the right, in its sole discretion, to amend or modify these Contest Rules, or modify, cancel or suspend this Contest, without prior notice for any reason whatsoever, including without limitation in the event that any cause beyond the reasonable control of the Sponsor corrupts, or threatens to corrupt, the security or proper administration of the Contest.

SEVERABILITY: If any term or provision of these Contest Rules is invalid, illegal or unenforceable in any jurisdiction, such invalidity, illegality or unenforceability shall not affect any other term or provision of these Contest Rules or invalidate or render unenforceable such term or provision in any other jurisdiction.

PRIVACY POLICY: Except as otherwise indicated in these Contest Rules, any personal information supplied by you to Sponsor will be subject to Sponsor's privacy policy posted at https://www.straitandnarrow.com/privacy-policy/. By entering the Contest, you grant Sponsor permission to share your name, address, email address, phone number, and any other personally identifiable information with the other Contest Entities required for the purpose of Contest administration and prize/award fulfillment. You additionally consent to Sponsor sharing your submitted video on Sponsor's Instagram account, website, and any other social media.

GOVERNING LAW: All issues and questions concerning the construction, validity, interpretation and enforceability of these Contest Rules, or the rights and obligations of entrant and the Sponsor in connection with the Contest, shall be governed by, and construed in accordance with, the substantive laws of the Province of British Columbia without regard to conflicts of law principles. All entrants consent to the jurisdiction and venue of the courts of the Province of British Columbia.

CONFLICTS/DISCREPANCIES: In the event of a conflict between any Contest details contained in these Contest Rules and any Contest details contained in Contest advertising materials (including, but not limited to, online, point of sale, television, and print advertising, promotional packaging, and other promotion media), the details of the Contest as set forth in these Contest Rules shall prevail.

This Contest is sponsored only by 1204170 B.C. Ltd. dba Strait and Narrow Pacific Cocktails. This Contest is in no way sponsored, endorsed or administered by, or associated with Facebook Inc. and Instagram. The information provided by entrants will only be used for the administration of this Contest and in accordance with Sponsor's privacy policy and these Contest Rules. By entering into this Contest, you hereby release Facebook Inc. and Instagram of all liability related to the Contest. Any questions, comments or complaints regarding this Contest must be directed to Sponsor and not to Facebook Inc. or Instagram. Any and all information provided by you in this contest provided to Sponsor not Facebook Inc. or Instagram
---
thanks to everyone who entered!