BC'S ORIGINAL ARTISAN DISTILLERY
Our Pacific Coast Cocktails are handcrafted by Victoria Distillers, one of BC's original artisan distilleries and the award-winning makers of Empress 1908 Gin. Inspired and defined by the West Coast, we've been producing innovative and award-winning spirits on Vancouver Island for over a decade. When we're not distilling, you can catch us hiking trails, riding waves, and navigating the waterways that are just outside the distillery windows.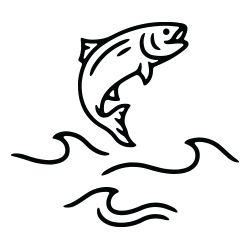 Our Commitment to the Coast
Located on the northern tip of the Saanich Peninsula in Sidney, BC, we are surrounded by the sea. This is where orcas come up for air, birds claw fish fresh from the water, and the salty fragrance of the ocean is everywhere. This is our West Coast and we're passionate about preserving this for ourselves and future generations.
We do what we can with every can, and this commitment extends to our sustainable production practices. The distillation process calls for a lot of energy and water, and we mediate this by using an energy-saving, closed-loop system that recoups the heat from our water and delivers it to our neighbour, the Sidney Pier Hotel. This geothermal system saves approximately 7000 litres or 1,500 gallons of water per distillation, recovers 850,000 BTUS during distillation, and keeps hotel rooms toasty warm. More information on sustainability is available on the Victoria Distillers website.