WORDS AND IMAGES BY CAYLEIGH
Autumn in the Canadian Rockies is an incredible experience that you need to add to your bucket list. While the temperatures drop and the summer tourists go home, the leaves begin to change colour and the landscape becomes more beautiful and magical than ever. In this blog post, I am going to share 5 things you can't miss this fall near Banff.
Enjoy The Larch Trees
The golden larches are an unmistakable sign of autumn in the Rockies. The best part? There are several hikes that offer jaw-dropping pathways leading right through the array of colours. A few of my favourites are Larch Valley, Taylor Lake, Lake Agnes, and Healey Pass. All of these trails are incredibly popular during this time, so make sure to arrive early if you want to beat the crowds!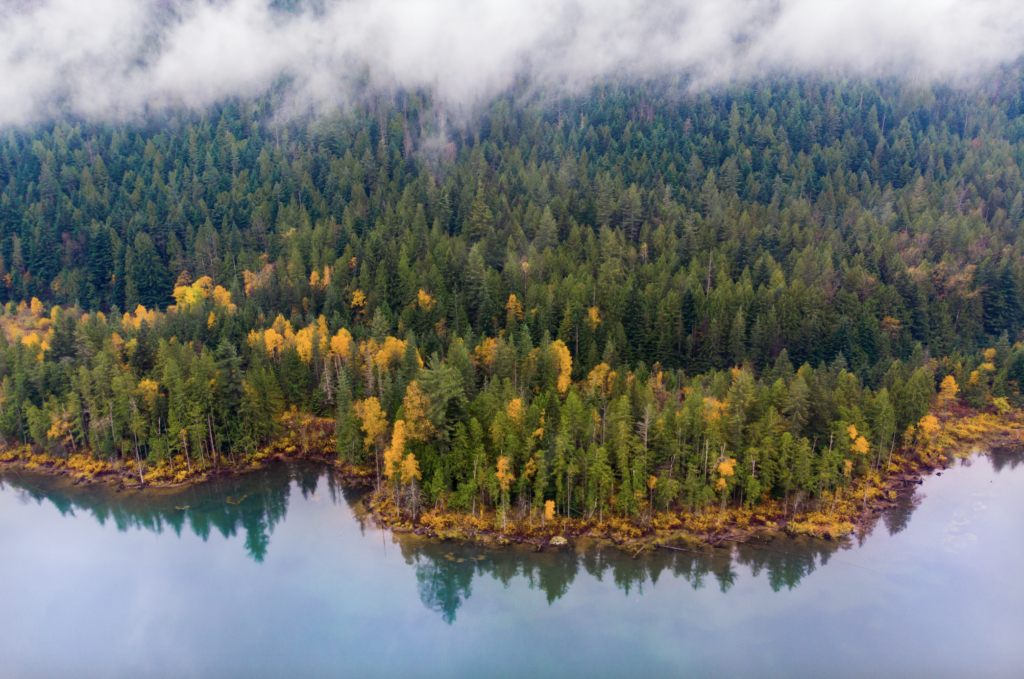 Explore the Turquoise Lakes Without the Crowds
Though a ton of people travel to the Rockies in the fall, it is nowhere near as busy as it can be in the summer months. This is a great time to explore lakes like Moraine, Louise, Peyto, Bow, and O'Hara with less hustle and bustle. My recommendation? Pack a picnic, your adventure buddy, and a cocktail, and settle in for sunset!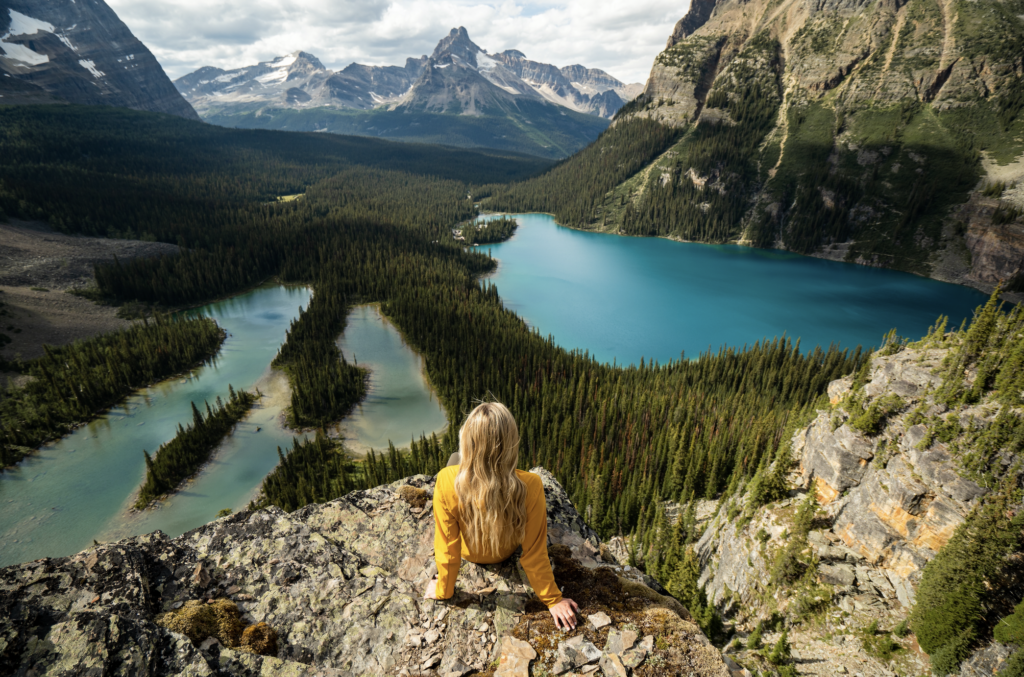 Hike for Sunrise or Sunset
One of the best parts about the days getting shorter is how easy it is to catch a sunrise or a sunset! There are endless trails that are amazing at these hours. A few to get you started are Mount Yamnuska, Porcupine Ridge, Big Beehive, Jimmy Simpson Junior, and Ha Ling Peak.
Bike the Bow Valley Parkway
The Bow Valley Parkway AKA Highway 1A is a spectacular road that runs parallel to the major highway connecting Banff and Lake Louise. This scenic 48-kilometre stretch of pavement is known for its monumental mountains, tremendous waterfalls, and abundant wildlife at every bend. One of my personal favourite stops is Johnston Canyon, pictured below.
This year, between September 1st and 30th, the road is closed to public vehicles as part of a 3-year cycling pilot. This is an excellent opportunity for bikers of all abilities to enjoy the beauty of the area freely and with peace of mind.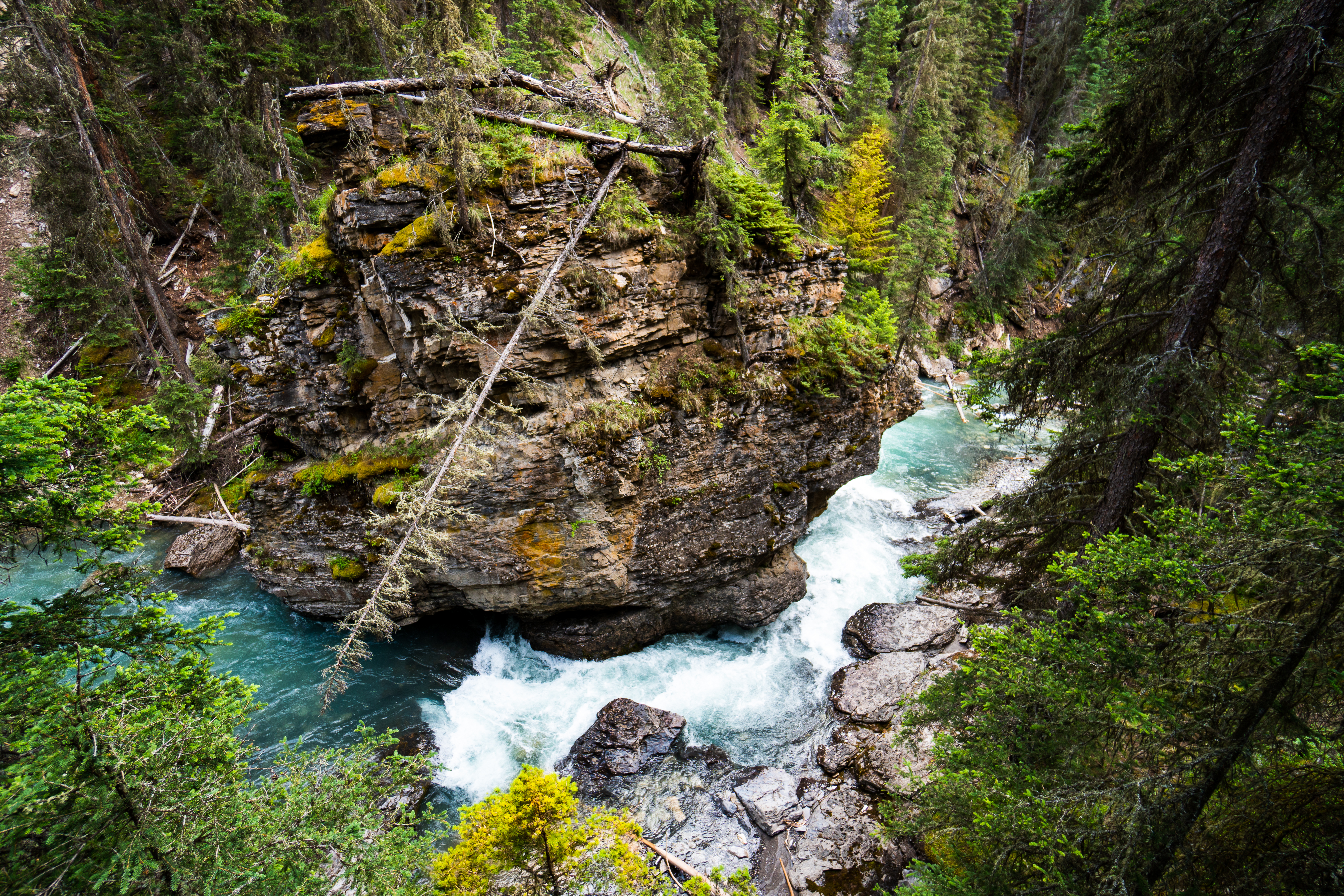 Warm up in a Natural Hot Spring
The Canadian Rockies are home to several amazing hot springs ranging from developed pools to completely untouched hideaways. Whether you want to drive right up, find a cozy little pool along the river, or hike to the top of a mountain and enjoy a soak with a view, there is a hot spring for you!
Mist Mountain Hot Springs or Lussier River Hot Springs are popular options if you are looking to go the natural route. The Banff Upper Hot Springs and Radium Hot Springs are great for families or folks who are after a more developed experience.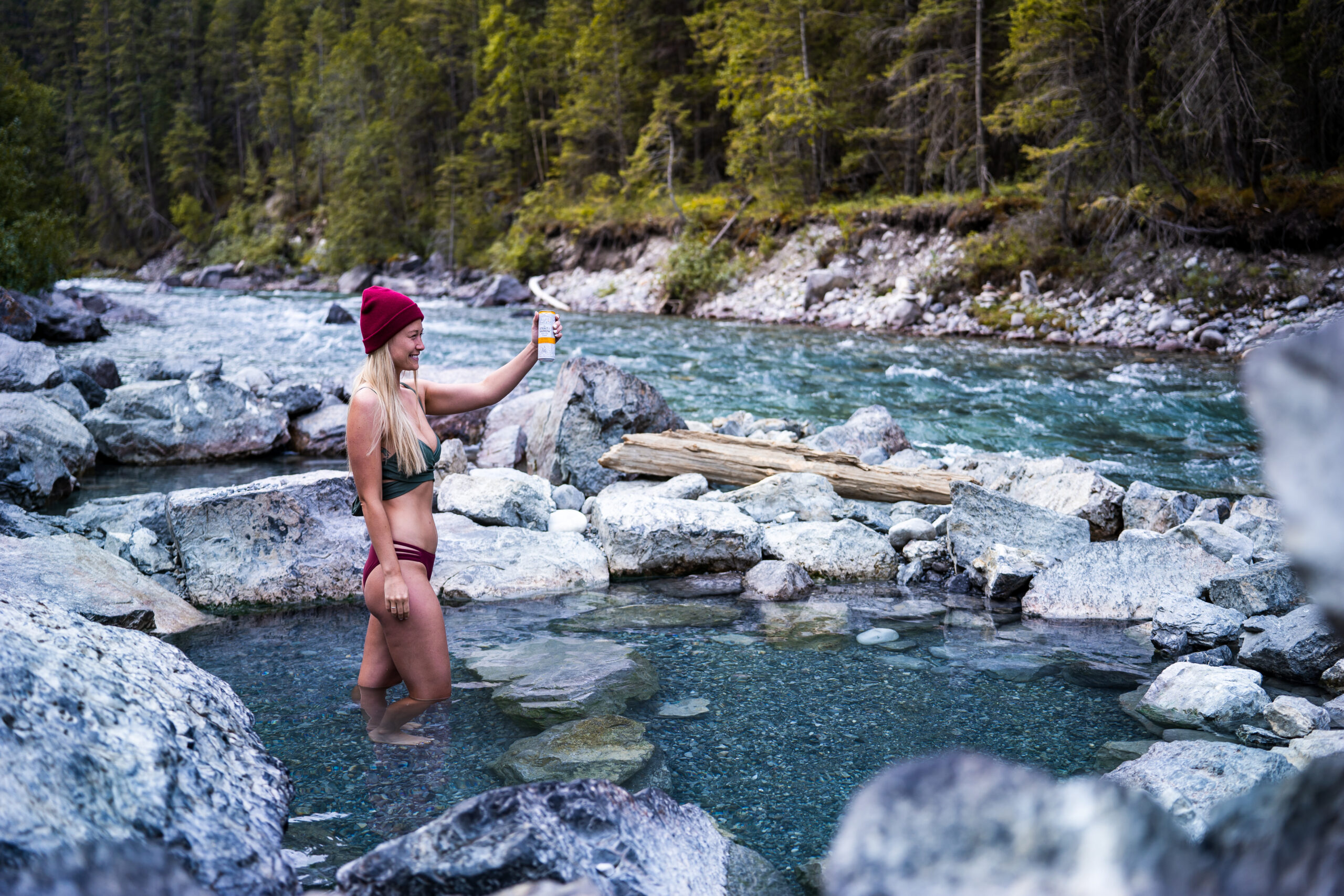 We hope you enjoy your time in the Canadian Rockies! Let us know your favourite fall activities in the comments below.