Meet Zuzy
Zuzy is a local Sun Peaks snowboard athlete as well as an artist and photographer. She grew up in Kamloops and was lucky enough to ride Sun Peaks as her home mountain as a teenager. As she got older she kept coming back and now lives at Sun Peaks full-time. She has been pursuing a career in art since she was a kid and, after high school, went to post-secondary for photography. One of her first photography-related jobs was at Alpine Images, a local photography shop and gallery, who helped get her art on the walls and kickstart her career.
Interview
Why do you choose to live at Sun Peaks

What I love most about Sun Peaks is the cozy community vibe. The people here really care, lots of people have lived here for years and are welcoming and supportive to newcomers. Adding to the cozy experience, there are no chains up the mountain, only local businesses full of real people. While it's not the craziest mountain, the snow is incredible and there are plenty of options to ride that will keep you coming back for more laps.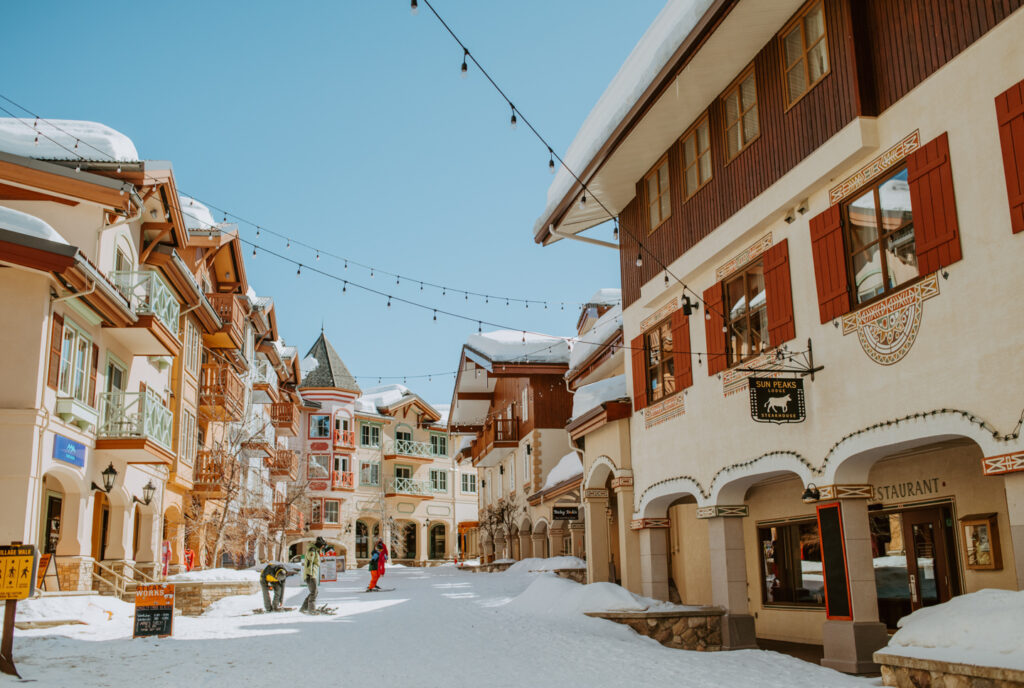 What are your top 3 favourite runs at Sun Peaks
The Other Way: It has plenty of side hits, gorgeous views and feels like an adventure.
The Terrain Park: While I find I'm not in there as often or ride as hard as I used to, it's super fun and has a ton to offer.
Rambler: It has tons of side hits, it's cruisey, and has a fun flow to it when you want to play and take good turns. Again the views are great!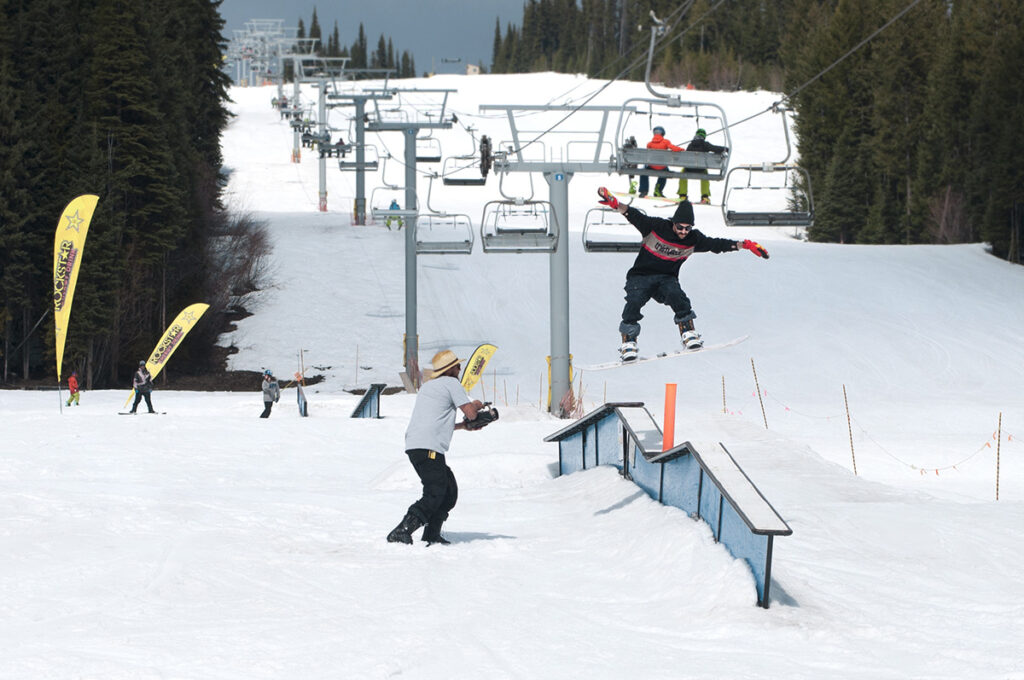 As a local can you suggest your 3-5 top non snowboarding activities in the area?
Bottoms, best pub food hands down, good drinks, amazing staff, and owns the ski town vibe to a T.
Vertical Cafe is a very cute family owned cafe that has amazing coffee and healthy snacks. They give back a ton to the community and planet.
Dog sledding Tours are a fun, unique activity and it's so great to meet the dogs and feed them as well. Sometimes they have puppies if you go at the right time so… what could be better than that?!
Skating Rink, it's Olympic-sized and has a neat energy to it.
Snowshoeing: Admittedly I haven't don't it, but it's on my bucket list this year. They have some gorgeous trails and chances to spot wildlife.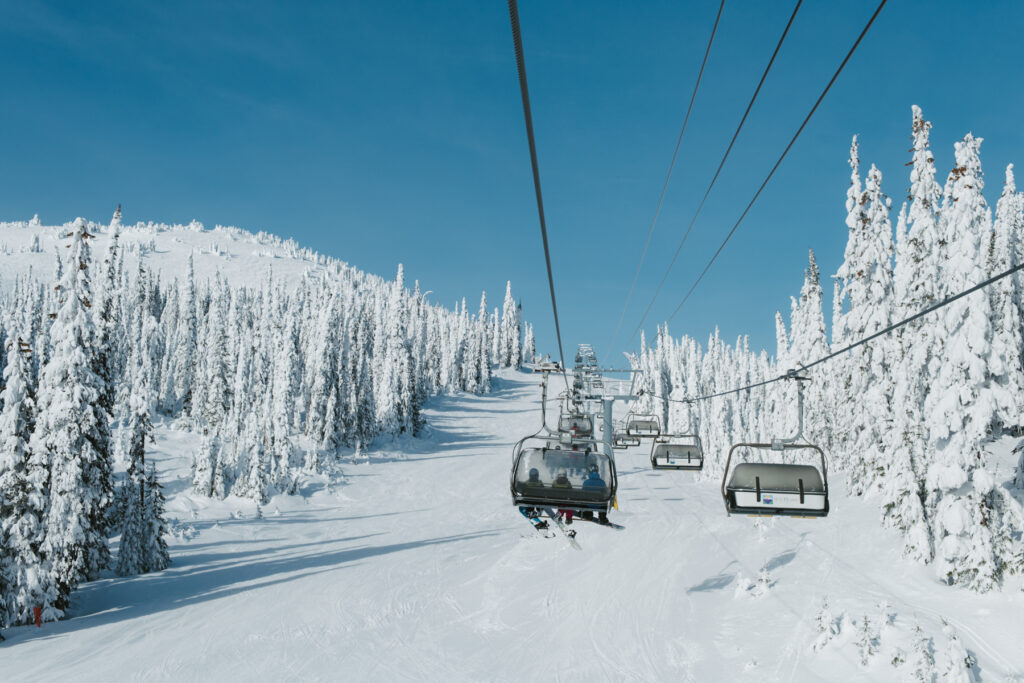 If someone is only at Sun Peaks for a day what is the best not to miss view you would recommend?
Top of the world! Go up the Crystal Chairlift or the Burfield. On a clear day, you can see the whole valley, the village, Shuswap Lake, Harper Mountain, and the snow ghosts are so cool.