What coffee and canned cocktails have in common? Nothing but a shared stoke for the outdoors, the people we connect with and the responsibility we hold for the environment we tread in.
Not long ago, we received a message from Mike and Jamie, founders of Canadian Heritage Roasting Coffee (CHRC) who reached out to us for a potential collaboration. We were immediately stoked as we saw how rad these guys are and how much love is poured into their coffee. They invited us over to Alberta so we could experience what their roasting process looks like. Let me tell you, these two roast a good bean!
~
~
As Jamie prepped the fire and filled the cast iron with raw coffee beans, Mike shared the story behind CHRC with me. Being former firefighters, Mike & Jamie spend a lot of time in the wild, where they found their love for making unique coffee. As we patiently waited for the finished roast, the air filled with familiar fragrances of campfire and coffee that I had never associated with each other before.
~
~
I am not a coffee fanatic by any means, but everything about this experience got me excited to try my own cuppa joe.
~
~
While coffee and canned cocktails don't have a lot in common, we noticed how similar our values are when it comes to the lifestyle behind everything we do and the quality of the products we create.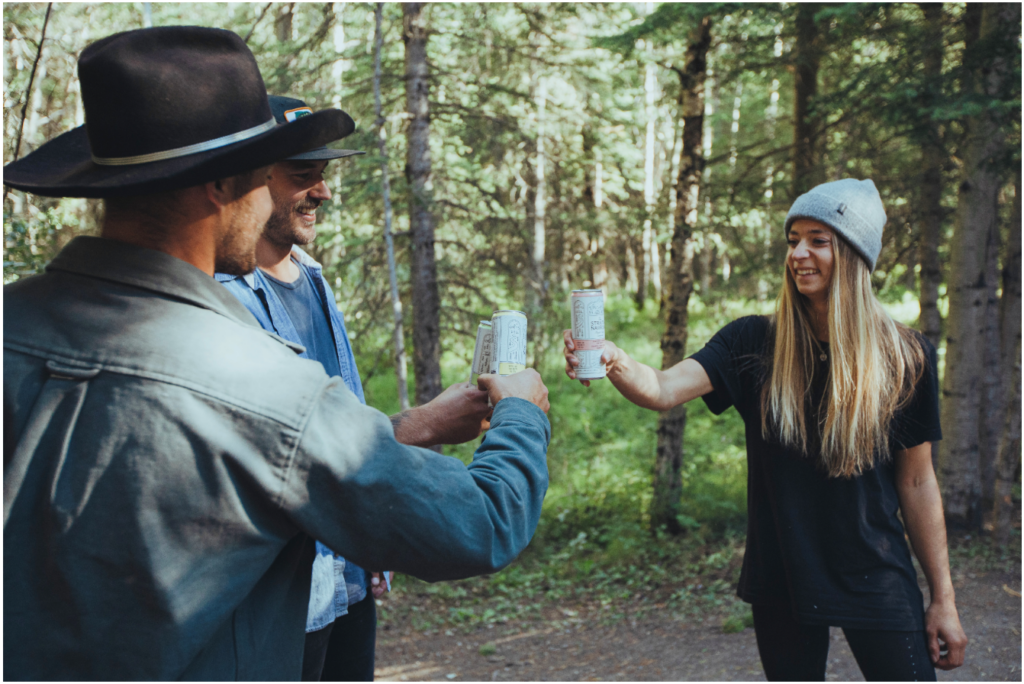 At the end of the day, it boils down to the stoke behind what we do, the adventures we share and the connections we make along the way, whether that is with a warm cuppa joe around a campfire or a cold one after a long day in the wild.
– Selena
Photo credits: Landon Copplestone