If you live in Vancouver's Lower Mainland you have already seen Mount Slesse dominating the Chilliwack Skyline. The iconic, dragon tail shaped ridge commands attention from anywhere in the Fraser Valley. Reaching the top is a multiday mission that – for most – includes a night underneath the stars sleeping on a ledge approximately halfway up the route.
⠀⠀⠀⠀⠀⠀⠀⠀
⠀⠀⠀⠀⠀⠀⠀⠀
Pictured above you can see me climbing to the start of the route and a few shots from the open air bivy site where we slept at the end of day one. This time of year there is no water available on route so our packs where laden with 5 litres of gatorade and fresh water.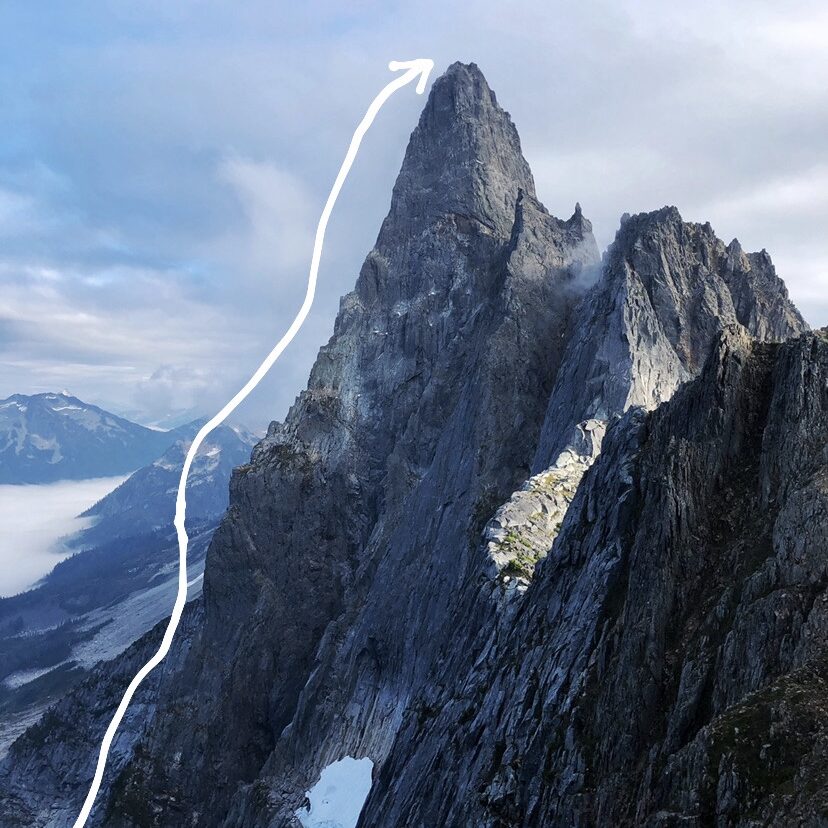 Here you can see the overview of the route we took. The bivy ledge we slept on is about one-third of the way up the picture which means we still had plenty of climbing left for our second day.
After a quick breakfast, we started climbing at first light, which in October is about 7 am. Six hours and a couple of challenging pitches later and we made it to the summit.
⠀⠀⠀⠀⠀⠀⠀⠀
⠀⠀⠀⠀⠀⠀⠀⠀
After a quick break for summit photos we started what would be a long (11 hour) descent down the opposite side of the mountain and all the way back to our car. Fortunately it was also full of astounding views and some of the most epic weather systems either one of us had ever seen.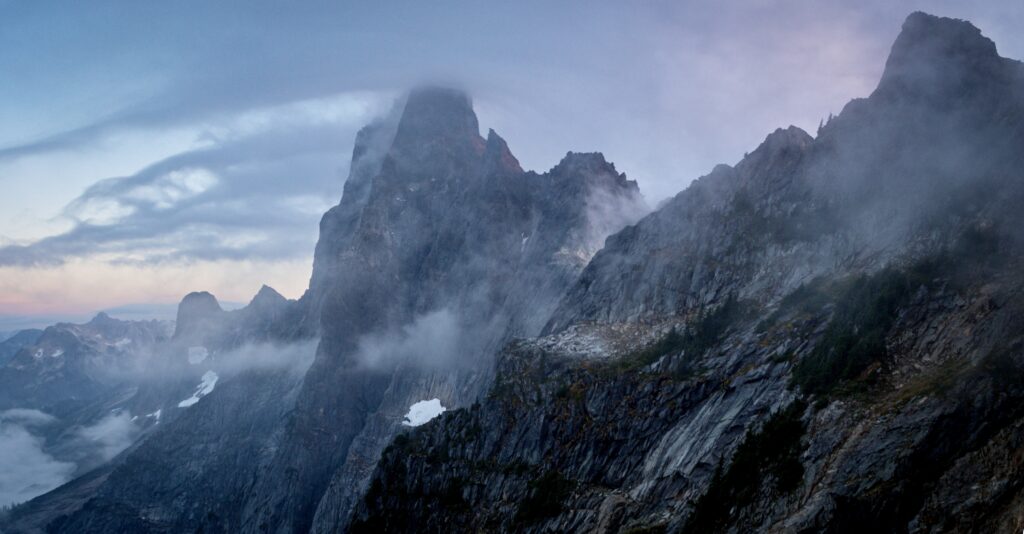 Temperature inversions, misty skies and a golden sunset all made for a beautiful slog back down the mountain. To reach the rappel route we had to traverse almost the entire Slesse ridgeline inadvertently summiting two other peaks along the way.
Needless to say, the whole experience was thirsty work and when we finally did make it back to the car a can of chilled Strait & Narrow was a well-deserved treat and motivator to keep on moving.
⠀⠀⠀⠀⠀⠀⠀⠀
⠀⠀⠀⠀⠀⠀⠀⠀
Cheers for now!