⠀⠀⠀⠀
Friends meet Alex Ratson, AKA @aratson on Instagram.
Originally from Vancouver Island (not exactly known for its cold weather climbing 😛), Alex was indoctrinated into the vertical world of climbing at an unusually young age. From 5 years old onward he was mentored by two of the Island's cutting edge alpinists Chris Barner and Paul Ryden. As an adult, he moved to Squamish, BC and has been spending his time on the coast and all over BC and the Rocky Mountains ever since! 
Interview
1. How did you get into ice climbing and what would you recommend to folks looking to get started?
I got into ice climbing in a roundabout way. When I was 5 I wanted to climb mountains and that meant learning to rock climb, backcountry camp and climb ice. I gravitate to it because I love the medium of ice.
To folks looking to get started my number one piece of advice would be to find a mentor. Ice climbing is a high consequence sport compared to rock climbing, it's recommended to have 150 days of experience under your belt before starting to lead climb. Access on the Coast is particularly tough and a mentor will help you get your bearings and learn where to go.
2. What style of ice climbing is your favourite? Multi pitch, cragging, seracs, big mountain?
Multi pitching is my favourite, which means I like to climb, tall routes where multiple rope lengths are required to get to the top. In the Rockies, it's easy to find longer routes around 8-9 pitches which is basically the equivalent to climbing the height of the Stawamus Chief. I also really enjoy mixed climbing which is a mix of ice with rock features that you need to climb with crampons and ice axes. 
⠀⠀⠀⠀
⠀⠀⠀⠀
3. What's you preferred place to climb? 
Probably the Icefields Parkway, the stretch of road between Jasper and Banff. There are so many long routes in the area and everything is surrounded by dramatic mountains which provide unparalleled ambiance. Popular climbing spots in the area include the Weeping Wall, Polar Circus and Cineplex.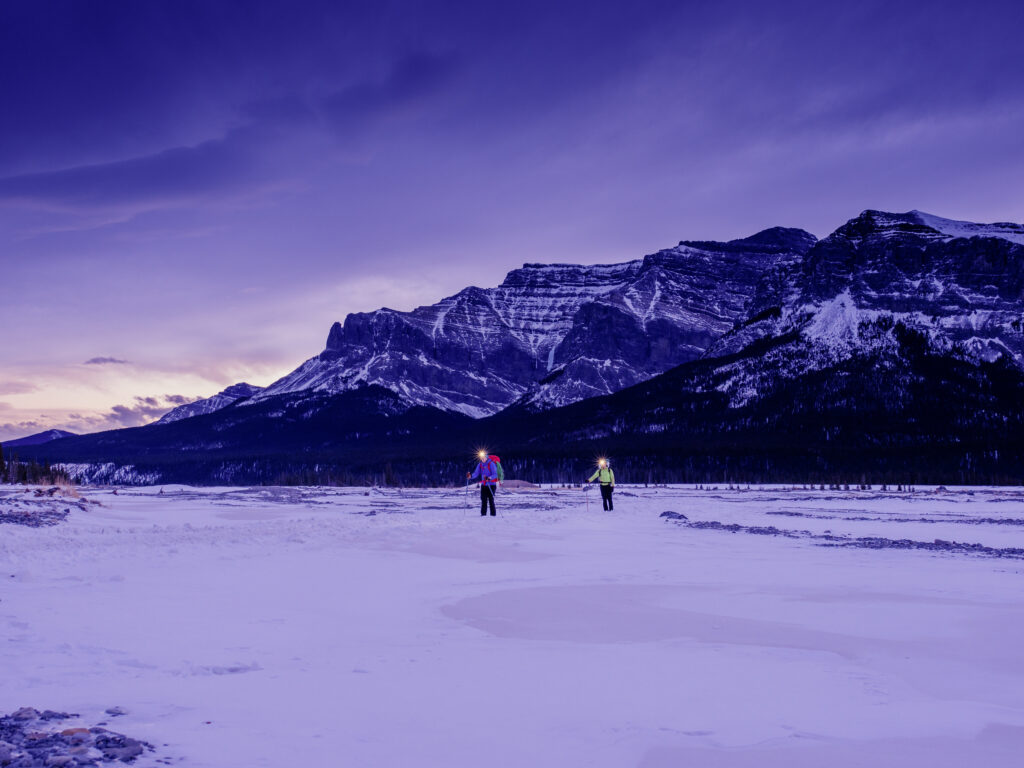 4. How would you describe coastal climbing verses Rockies climbing and which zone do you prefer?
I definitely prefer the Rockies for its consistency, but if the Coast could drop a few degrees every winter that would change.
Coastal climbing involves a bit of suffering, you have to quest to get there, the season starts well into the winter and even still there's often flowing water and thin, unprotectable ice. The folks who put up the first coastal climbs also had different grading criteria to Rockies climbs and, as a result, many of the classic routes are sandbagged (rated as easier than they are).  
Rockies conditions make the climbing feel easier, the ice is really fat you can place screws anywhere instead of only where the ice is thick enough. Plus there are more climbers so the routes are established and often picked out, so you don't even have to swing your tools. One of the biggest differences is the seasonality of ice climbing, in the Rockies, the season starts in October whereas the Coast is often January.   
⠀⠀⠀⠀
⠀⠀⠀⠀
5. WHEN TRAVEL RESTRICTIONS ARE LIFTED WHERE IS THE FIRST PLACE YOU'LL GO TO CLIMB ICE? 
To the Rockies for sure. I'm already excited!
Last Question: If you could only drink one Strait and Narrow flavour for the rest of your life, which would it be?
Lemon Lavender.