Images by: @tyler_ravelle
We are so excited to introduce you to our good friends Leanne Pelosi and Spencer O'Brien. These rad ladies are two of Whistler's top snowboarders, and despite the most unusual season of riding, they have been chasing adventure close to home like never before.
~
~
Meet Leanne
Leanne started her riding career in the Pro Riding Tour but for the last 10 years, she has shifted her passion to the backcountry. She's a huge supporter of women in snowboarding and is the founder of Runway Films, the production company responsible for Full Moon a staple film for women's boarding. She currently works with North Face, Dragon, K2, Vans, Hydroflask and Hyundai.  
Meet Spencer
A born and raised, Alert Bay local, Spencer has been shredding Vancouver Island snow slopes since she was a toddler. Spencer spent the first 15 years of her career riding Slopestyle and Big Air competitions and is a 2X Olympic games competitor and and 2X X Games World Champion. Recently has switched to backcountry riding and Leanne has been mentoring Spencer ever since. She is currently working with Smartwool, Korua Shapes and Salmon Arms. 
Interview
1. Can you provide an overview of the adventure you shared during your social media takeover?
Both of us have been working on separate video projects and decided to pool our resources to ride together this winter. For our first day we hopped in a heli to ride some big, Alaskan-style lines around Rampart Peak in the Pemberton Zone. For heli adventures, planning is key and the pilot will typically take you to scope out the mountain and evaluate your lines. Once that's established athletes are dropped on the top to ride down.
~
~
Spencer ended up riding a crazy rad line that may have been a first female descent and Leanne found a sick couloir.  
For the second day, we hopped on our snowmobiles to have a poke around and find some interesting areas to ride. There is a bit less planning involved in snowmobiling and part of the experience is exploring areas to find terrain in the moment.
~
~
2. How has this season compared to normal pre-covid times?
No travelling has been crazy for both of us. In a typical year, athletes are used to flying 1000 miles per year chasing snow across the globe. This year both of us had time to dive into adventuring closer to home. Spencer started sledding and Leanne dove deep into exploring the knooks and crannies around her Whistler backyard.  
Backcountry access was more important than ever and lack of travel ultimately opened up new doors. Thankfully, you don't have to go that far to find new terrain in BC.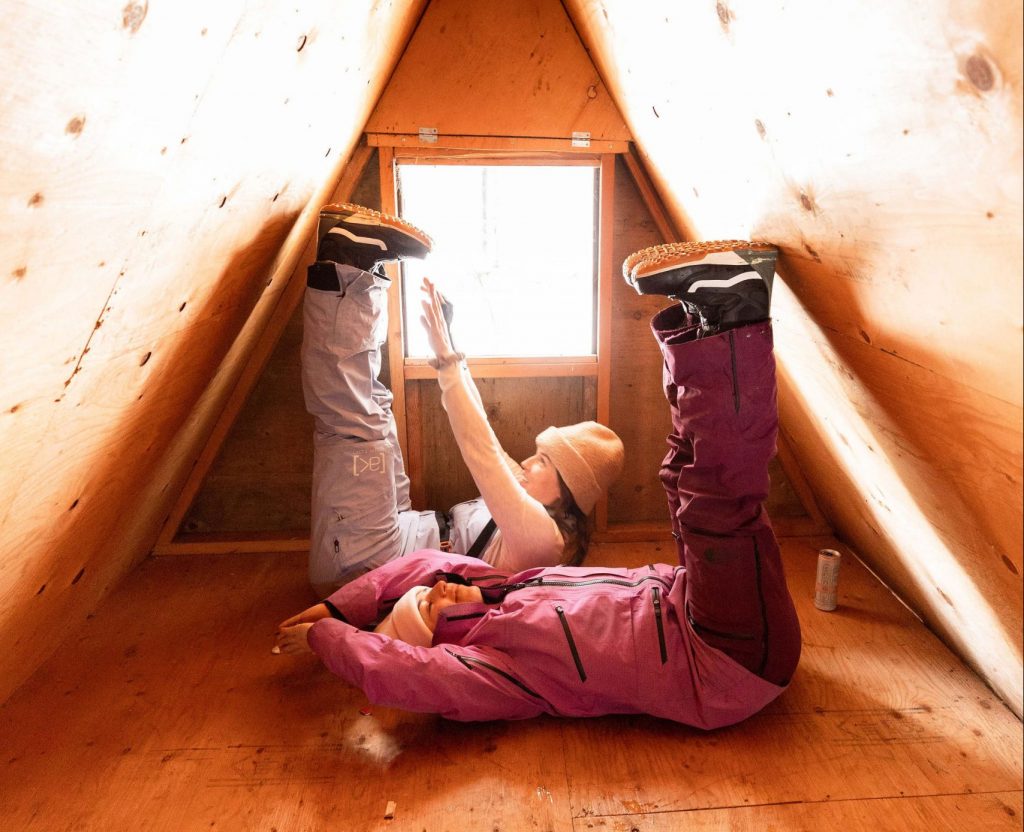 3. What was the most unique or creative snowboarding experience you were part of this year?
Both of us had the chance to be part of a Canadian-only backcountry contest called Natural Selection. It's the tour's first year and because international travel was out of the question it created a cool opportunity to be part of an amazing community of Canadians who all worked together to scheme up cool lines.  
For Leanne, mentoring Spencer was another winter highlight. It was also rad to stay at home a bit more and get after it when the weather aligned. The quieter year made it possible to jump on local lines such as the Meager Creek Zone in Pemberton and other big mountain lines.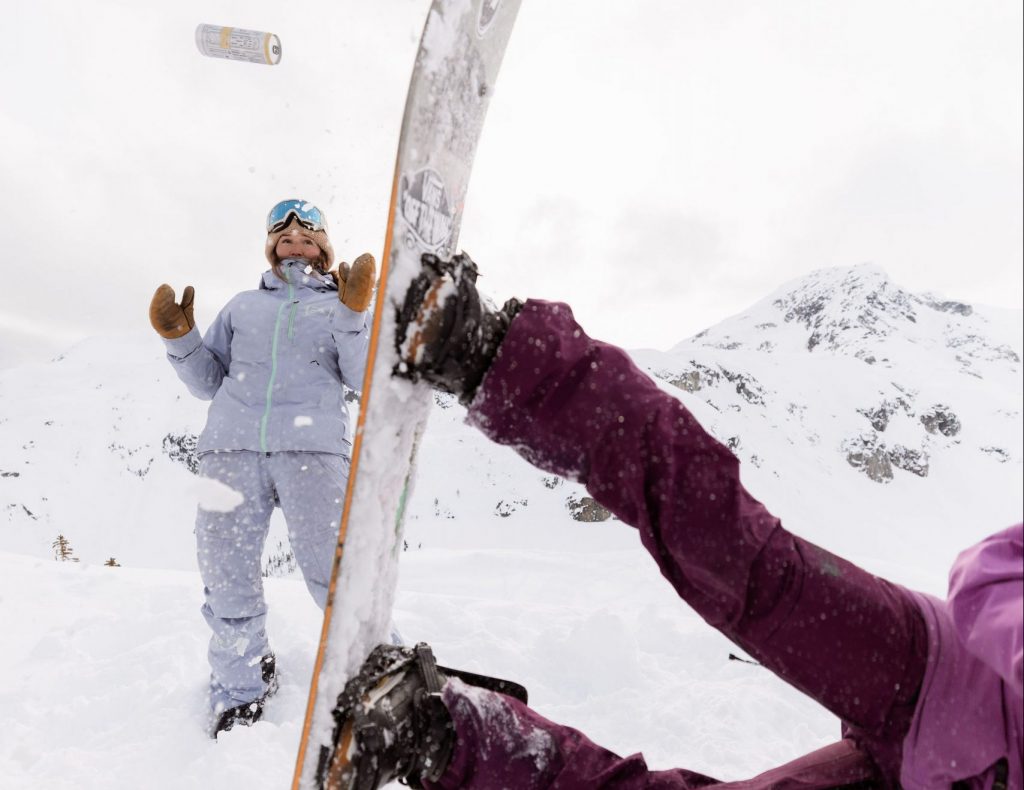 4. What advice do you have for new backcountry users who are hoping to earn their turns next winter?
First, get your AST1 there are so many courses around the Sea to Sky, Vancouver, as well as throughout BC and Alberta. Join your local Facebook groups (South CoastTouing in the Lower Mainland and Sea to Sky) and reach out to people who are more experienced than you to help show you the backcountry.  
For Spencer, it's been so inspiring to go out with Leanne who has so much backcountry knowledge and she recommends finding people that you're comfortable with to learn from. 
The most important thing is safety, check out the Canadian Avalanche Association, mountain weather and avalanche information. Learn about terrain management and avalanche rescue. 
~
~
5. Are there any other important details you'd like to share?
Advice to live by: Make sure to leave the backcountry how you found it. Leave no trace means to burn your toilet paper, pick up garbage quickly—it gets buried or blown away fast in winter. Also, be mindful of other people and don't ride on top of other groups.