Sunrise is one of our favourite times to chase adventure. Within minutes the sky transforms from black to blue to gold, each coating the local mountains in rich, ephemeral light completely unique to any other time of day. Whether you're shooting photos on a cell phone or a camera there are a few editing tricks you can use to bring out the colours of the rising sun to their maximum potential.
Read on to discover our favourite tricks of the trade and to download our sunrise preset!
⠀⠀⠀⠀⠀
⠀⠀⠀⠀⠀
Best Times to Take Photos
Blue hour: Starting about 45 minutes before sunrise, blue hour is exciting to watch but tricky to capture. In low light, you'll need a VERY steady hand or a tripod if you want to capture crispt shots. The lighting is easiest to work with about 20 minutes before sunrise.
Golden hour: From 10 minutes before sunrise until 30 minutes after the sky fills with soft, golden light that is every photographer's dream. It's easy to capture photos during this time but it helps to brighten up the shadows in post.
Sunrise: The fastest part of the whole show is sunrise itself. Depending on the height of your surrounding mountains are you only have a few minutes to watch the sun crest over the horizon. This window is best for capturing sun flares.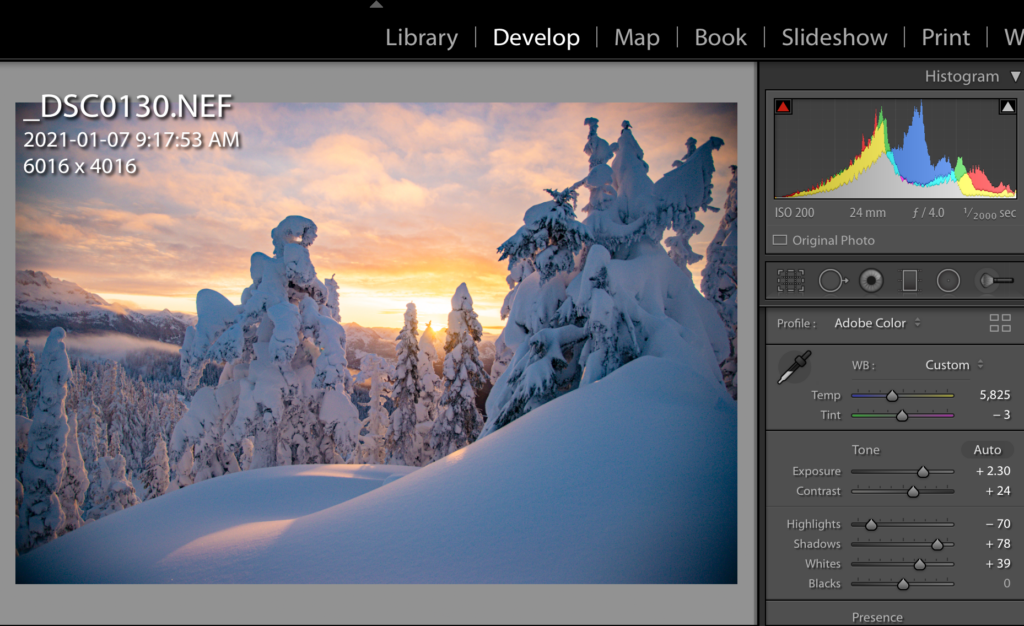 Editing Tricks
The trick to sunrise photography is to use Lightroom to bring out the full spectrum of morning colours so that your photo matches the moment as closely as possible. Here are our top three tricks to make your photos pop:
Brighten the image: We normally start our edit by reducing shadows and increasing exposure to show off all the detail in the photograph.
Reduce highlights: If you have a bright zone in your image try reducing the highlights to bring back the yellows, oranges and pinks of the sky.
Play with dehaze: Last but not least we play around with the dehaze feature to bring out the details in the sky. Make sure to keep it subtle, when used correctly the dehaze feature can add definition transforming your photo from ordinary to epic.
Download Our Preset
Want to try out our edits for yourself? Download our Sunrise Preset and open the Presets panel in Lightroom by clicking the Presets icon at the bottom of the Edit panel. Then click the three-dot icon in the upper-right corner of the Presets panel, and choose Import Presets.