Access societies all over BC are slowly starting to give climbers the green light to return to the rock. Skaha, the Stawamus Chief and the BC Rockies are all open for locals-only climbing. It won't be long until provincial travel opens up, and we can all start returning to the places we love most.
Until then, the time to start preparing is now and here are three ways to get ready for the upcoming season.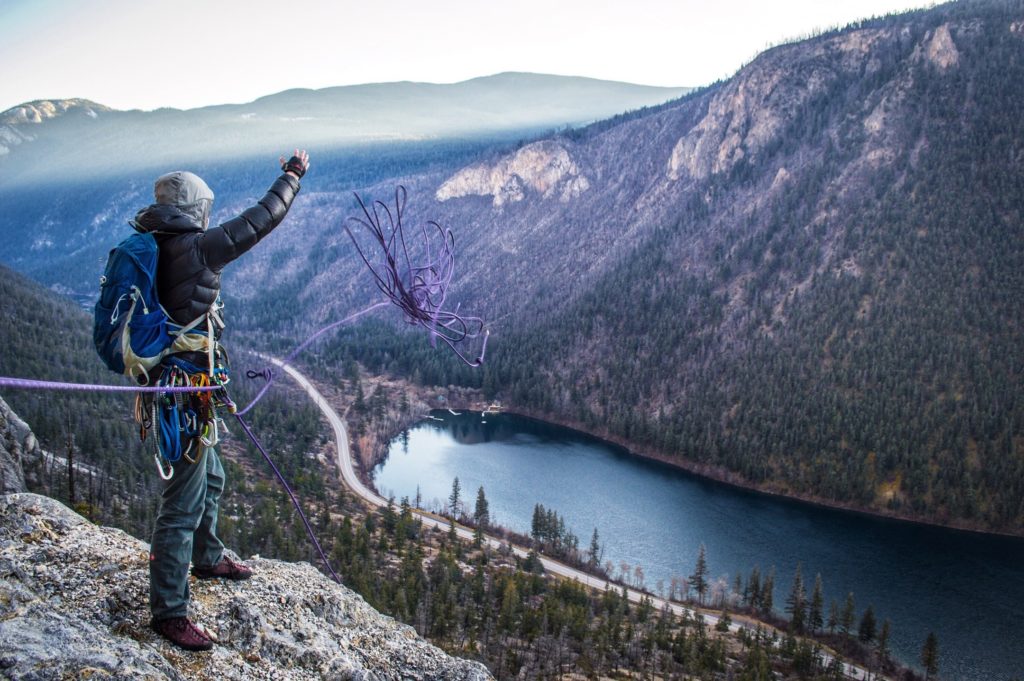 1.  At-Home Training
Climbing gyms have been closed for weeks, but there are still plenty of ways to train at home. Climbing-specific exercises are a sure-fire way to make sure your body is ready to rock. My favourite home exercises are:
Finger endurance hang boarding
Choose a moderate hold on your hang board and apply 70 – 80% of your weight on your fingers. Keep your feet on the ground to simulate the feeling of having your feet on the wall. I train 7 seconds on the board and 3 seconds off for 4 minutes at a time. Repeat as many times as you can to build endurance!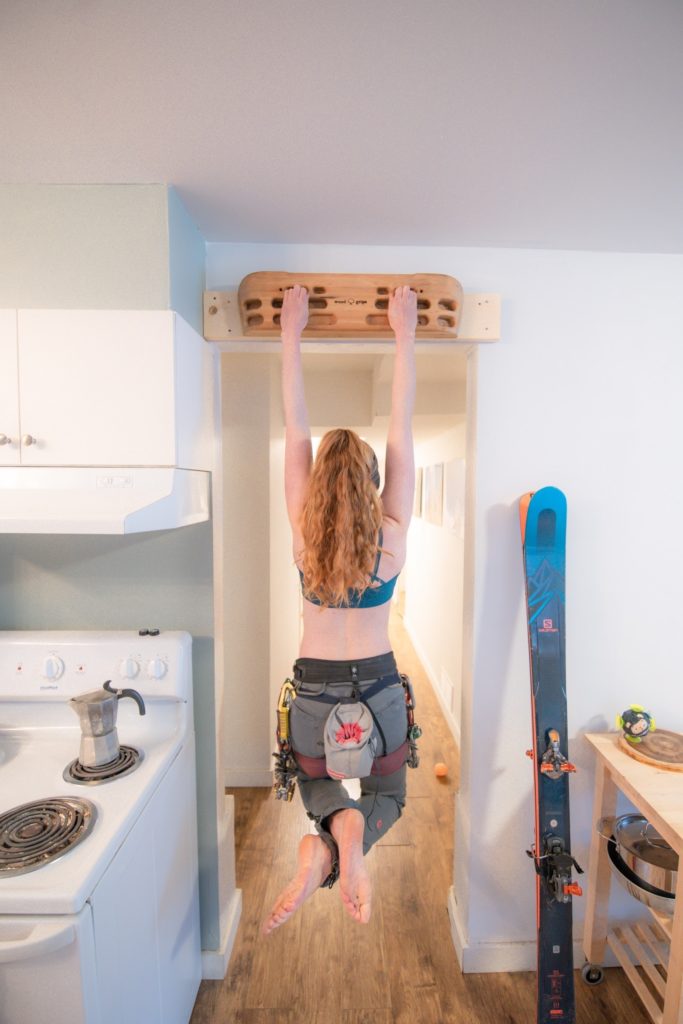 Pistol squats
One-legged squats are hard to master but easy to practice. Plant one leg on the ground, extend your other leg in front of you and try to squat as low as possible without falling over. To help, find an ottoman, couch or sturdy coffee table and try to squat so that your bum touches the surface before standing back up. The higher the object, the easier the squat will feel, so start with a couch and work your way to lower surfaces.

Anything abs
Choose from sit-ups, planks, Russian twists of a combination of any ab workouts and stick to it. A strong core is fundamental to climbing, and 5 minutes of abs a day will pay off on the wall.
2. Future Project Planning
Browse through your guidebooks or take a look at Mountain Project's website to get inspired. Think outside of the box, and don't just pick popular routes. This year it will be essential to have a variety of crags in mind, so you have a backup plan if your desired area is busy.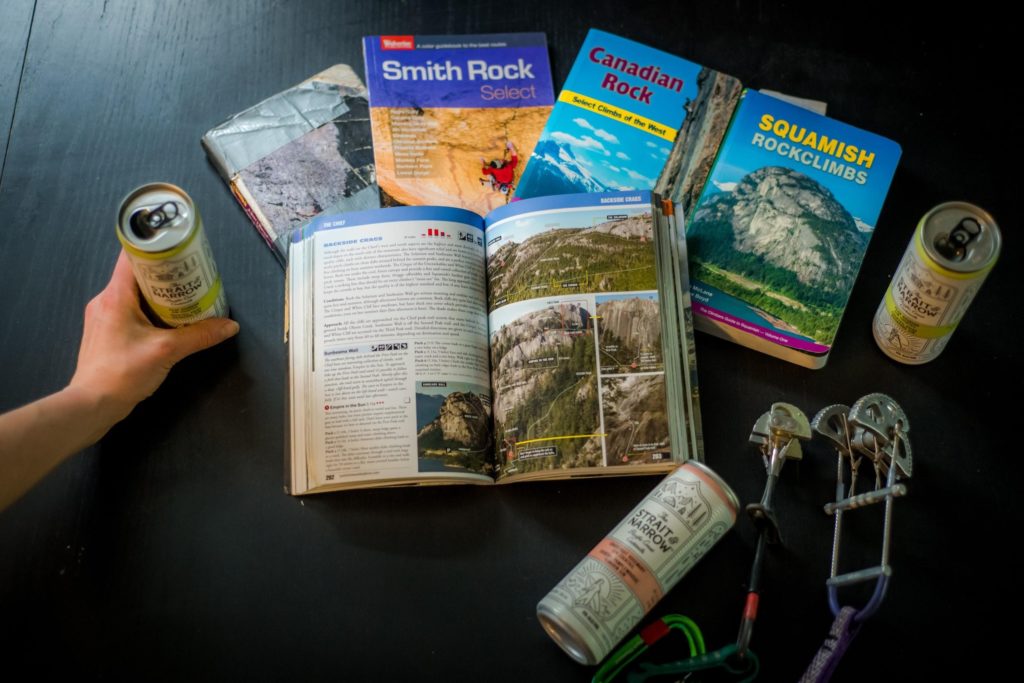 3. Get Your Gear Ready
Has the centre mark worn off of your rope? Are all of your quickdraws labelled with matching tape? Now is the perfect time to spend an evening taking inventory of your gear. Clean your rope, refresh the middle mark and add some colourful tape to your quickdraws so you can recognize them as your own.
If you need a few extra pieces of equipment, support your local gear shops with your purchase of any new slings, cams or carabiners you want to add to your rack.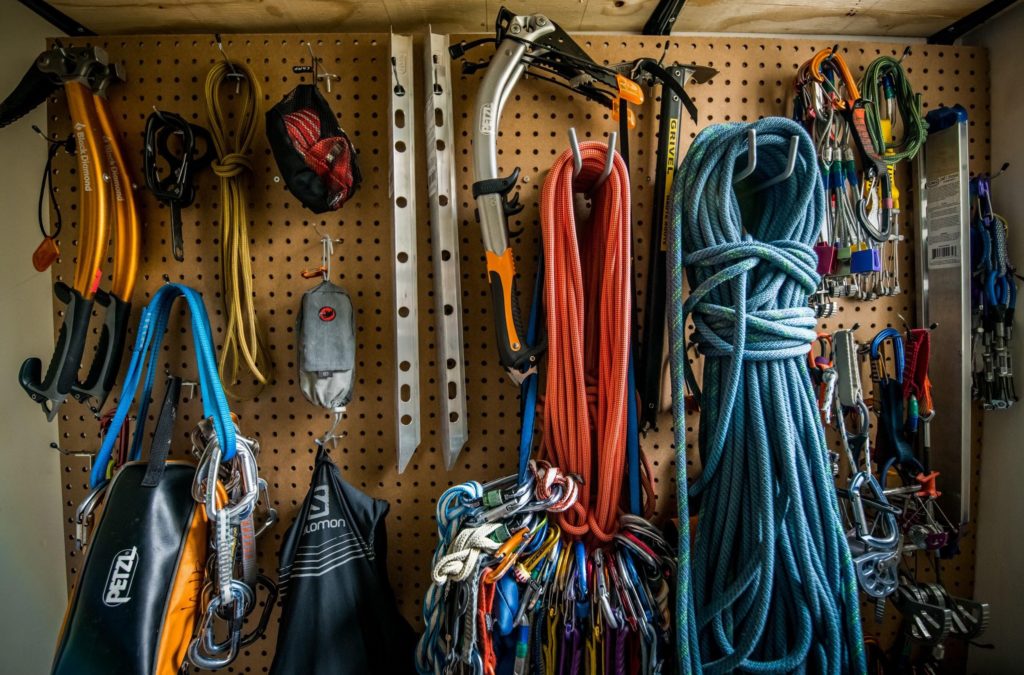 When the time comes to hit the crag, remember to pack a few cans of Strait & Narrow along for the ride. Rock climbing is thirsty work, and a celebratory post-climb beverage is a perfect end to your adventurous day.