PC: Tristan Hansen, @thandsome
Meet Kate
Kate grew up in Northern BC, shredding at her local hill, Powder King. When she was 25 years old she won a prize that would change the track of her life forever–an all-inclusive trip along BC's renowned Powder Highway. Complete with heli-skiing, cat skiing, lift passes to all the resorts, hotels, gas cards, it was the ultimate ski bum experience. From there, she moved to Revy, started taking courses and got a job guiding and snowboarding has been her life ever since.
You can follow Kate on Instagram here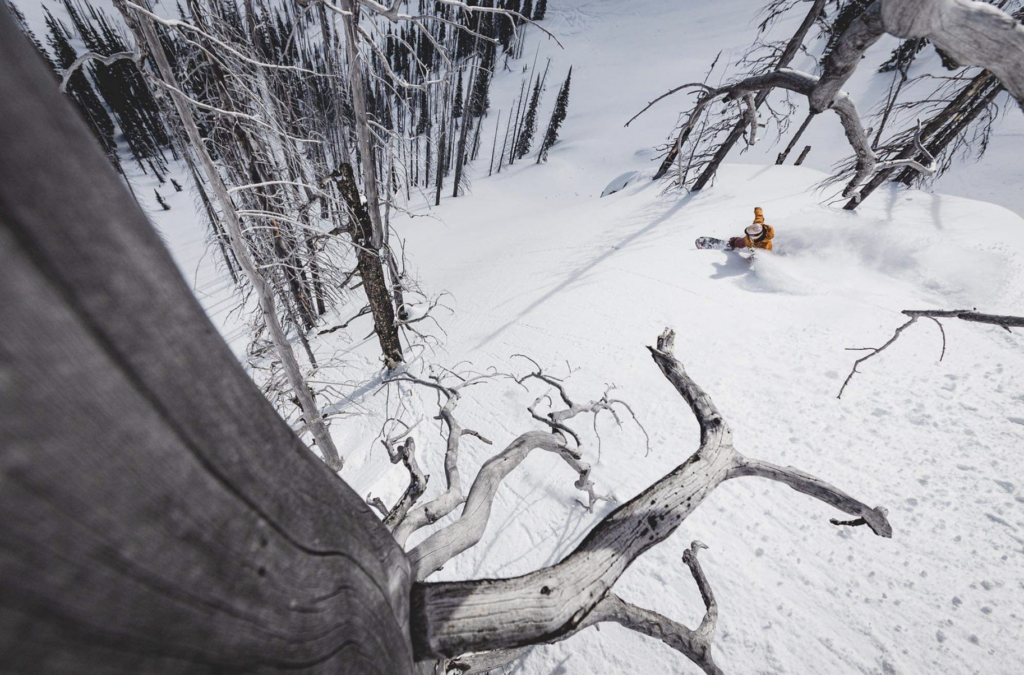 PC: Hywel Williams, @hywelwilliamsphoto
Interview
How did you choose Revy as a place to live?
It was a balance between the culture (good, funky vibe), full of non-pretentious amazing mountain people, lots of epic ski terrain and work-life balance. It's easy for me to guide here during the day and come home every night for my son.
How long have you been snowboarding?
Since I was 13. I've always been so fascinated by mountains and that drew me to start touring to discover the backcountry on my board. I actually love the walking portion and the peacefulness of enjoying the mountains and choosing my own lines. I also love being able to push myself mentally and physically in the backcountry, it's addicting. Avalanche awareness and crevasses info was super interesting to me and ever since getting into it, I've been continuously learning and soaking up as much information as I can.
Tell us a bit about your career path
I am currently a tail guide and aspiring ski guide. I want my doctorate in snowsports. Throughout my career path I've met some amazing women in the industry who have been a constant source of inspiration. There's actually only one female snowboard guide in Canada right now and I can't wait to join the ranks!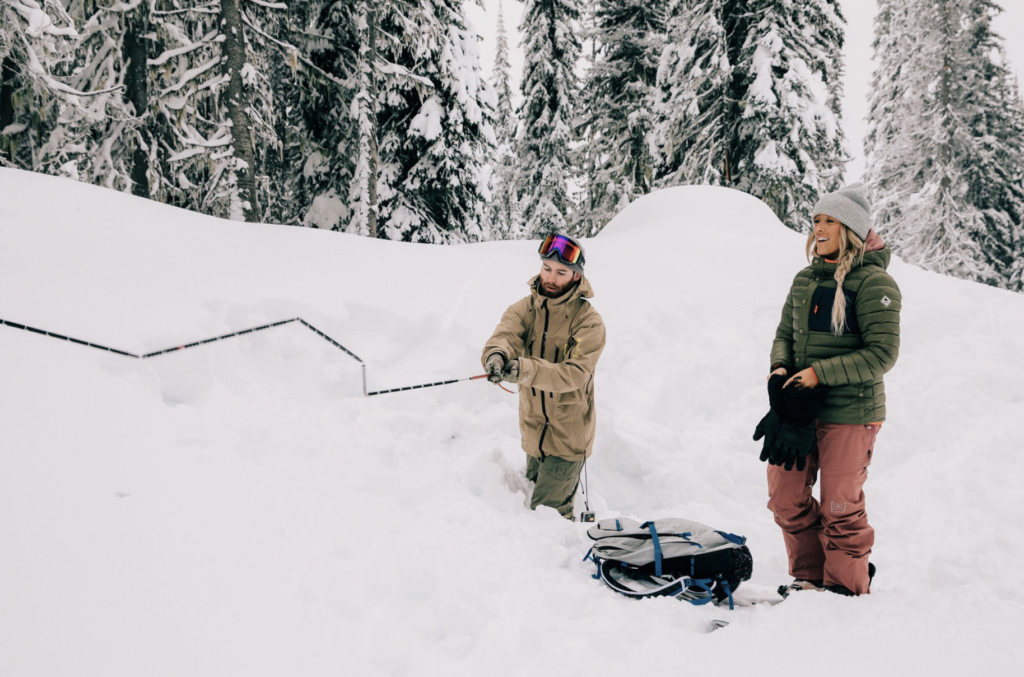 PC: Jesse Lynn Dawsom, @jesselynndawson
Where do you ride?
I am on the Revy pro team. I go there as much as a can, I'm 80% backcountry, 20% ski hill. I am also a huge fan of sled boarding.
What are your favourite runs on the resort?
Three Bears: It's in the backside, north bowl. It's cliffy and poppy, a nice steep, pillowy run.
Lemming Line to Northbowl: A powdery top to mid-station run, the ultimate 12km thigh-burning stoke.
Bootpack up Sun Peak and drop into north bowl from the summit: You can ride the sunny side or the powdery north side. The north bowl preserves snow longer than any other area, it's a must visit.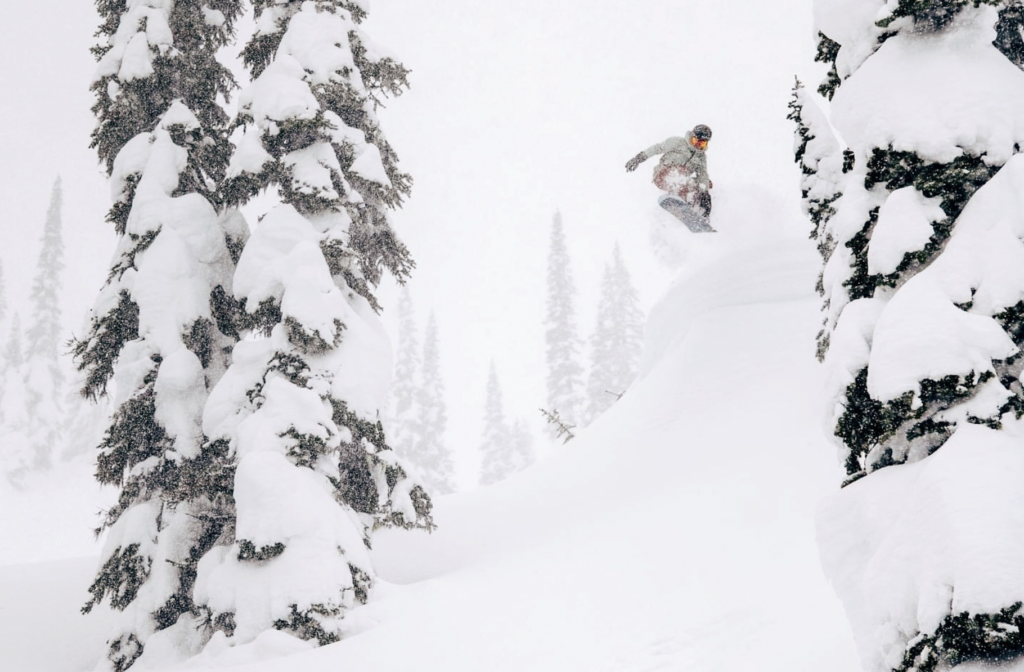 PC: Daniel Stewart, @danielstewart_photo
What are you favourite things to do around town?
Going to a Grizzly's hockey game: It's the most Canadian thing you can do, it's such a hype energy, a true Revy thing.
Curling on Friday nights, it's $5 you take your closest friends and have a hoot.
Halfway Hot Springs: Definitely a sled mission in the winter unless you're willing to slog in on skins or snowshoes.
The Flats: If you're looking for a scenic river walk, this is your spot.
Kawakubo Sushi: Has really cool booths and usually in non-covid times offers karaoke
Rogers Pass: This one goes without saying. If you need a guide you know who to call. 😋