The Canadian Rockies are known for remarkable mountain peaks, magnificent glaciers, and some of the most spectacular lakes in the entire country. There is no shortage of turquoise alpine water throughout the park, but some lakes require more effort to visit than others. In this post, I am going to go over 5 stunning lakes in Banff National Park that are accessible for all ages and abilities.
1. Moraine Lake
Moraine Lake is one of the most photographed lakes in North America, and for good reason. The vivid blue water and wondrous mountain backdrop are tough to beat. Once you arrive, spend the day relaxing with a book, paddling around in a canoe, or set out on one of the several hikes in the area.
TIP: Go before 8 AM during the summer to beat the crowds and get a parking spot.
2. Lake Louise
Located only a few kilometers away from Moraine Lake, Lake Louise is easily one of the most visited lakes in Canada. The typical tourist activities include renting a canoe, admiring the Famous Fairmont Chateau Hotel, and snapping selfies in front of the gorgeous mountain reflection.
There are also several hikes from around the lake leading up to spectacular viewpoints and even a tea house. My recommendation is Big Beehive Trail (7.2km & 647m elevation), which offers a panoramic view of Lake Louise and the entire valley.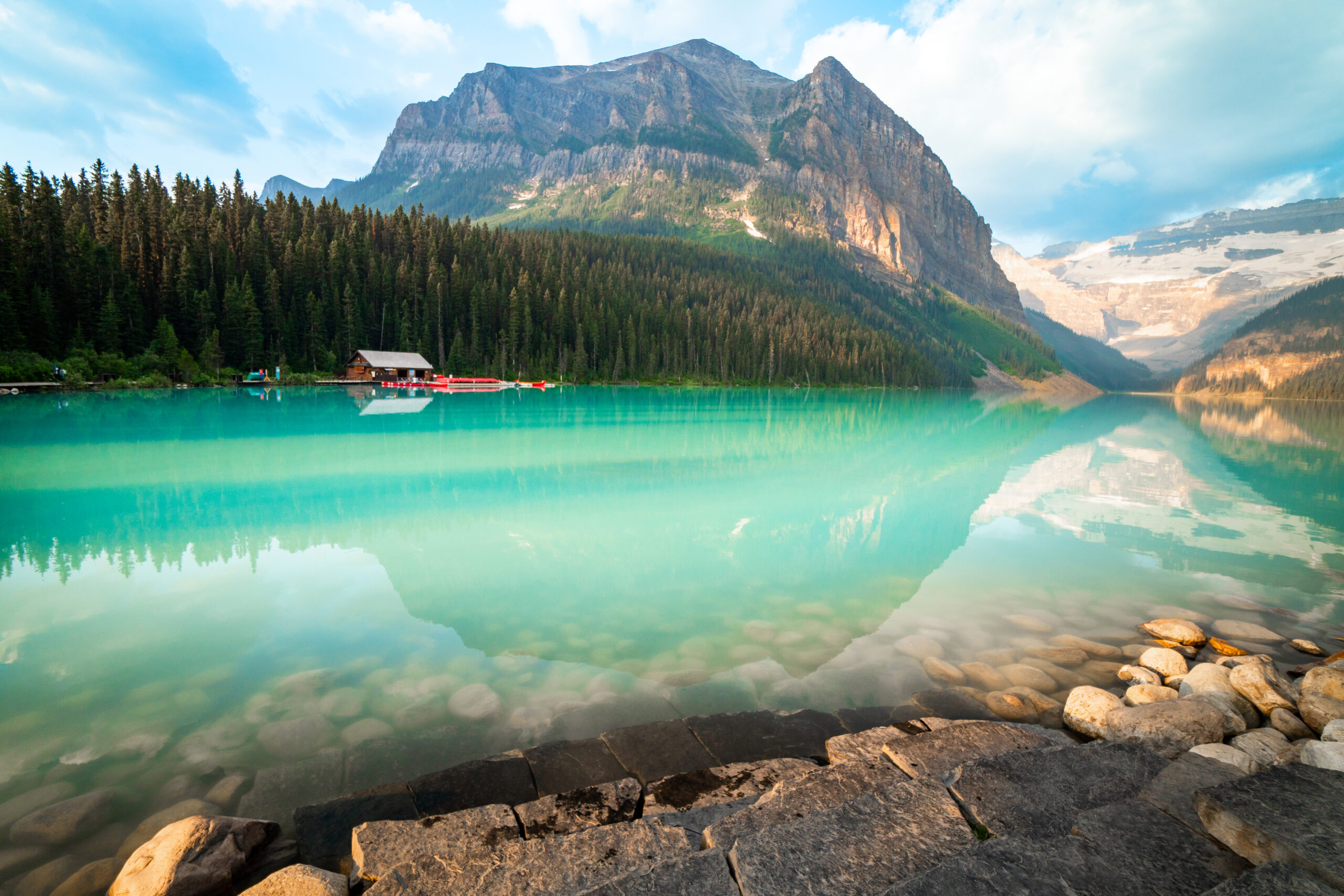 3. Peyto Lake
This unique mountain lake is known for its colour and the fact that it is shaped like the head of a wolf. Located on the Icefields Parkway, the trail to the viewpoint is an easy 15-minute walk from the parking lot. Parks Canada has just finished building a picturesque new viewing platform that allows you to spread out and soak up the landscape.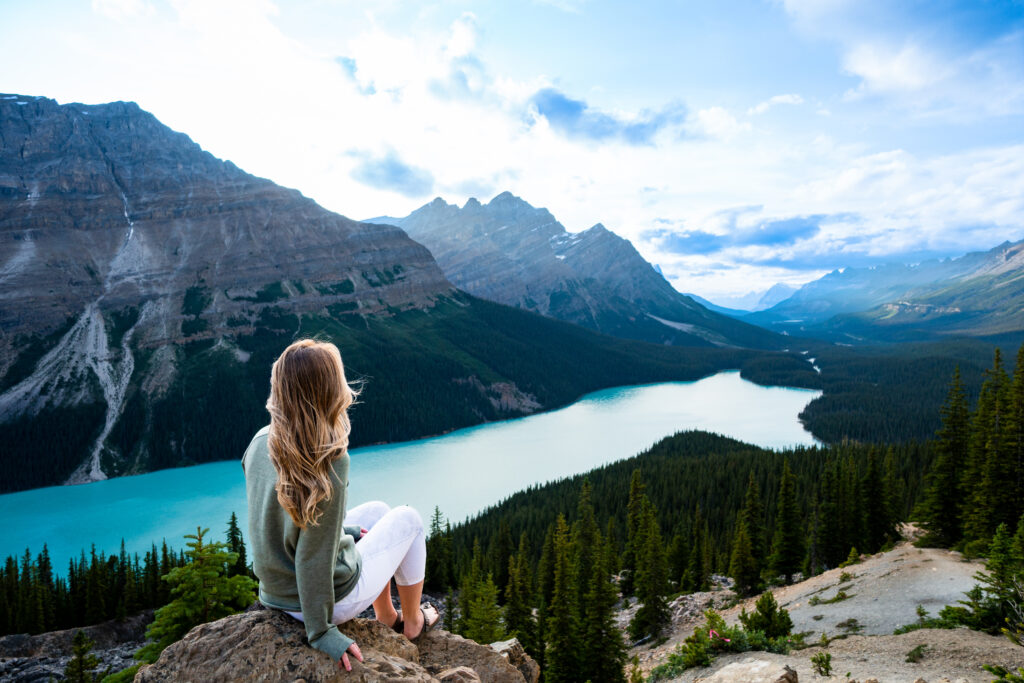 4. Bow Lake
Bow Lake, located just down the road from Peyto, is actually one of the largest lakes in The Canadian Rockies. On a calm day, Bow Summit is perfectly reflected in the clear glacier water. A few of my favorite landmarks include a beautiful wooden bridge and shallow area for swimming, Jimmy Simpson Junior Summit, and Bow Falls, which cascades behind the lake.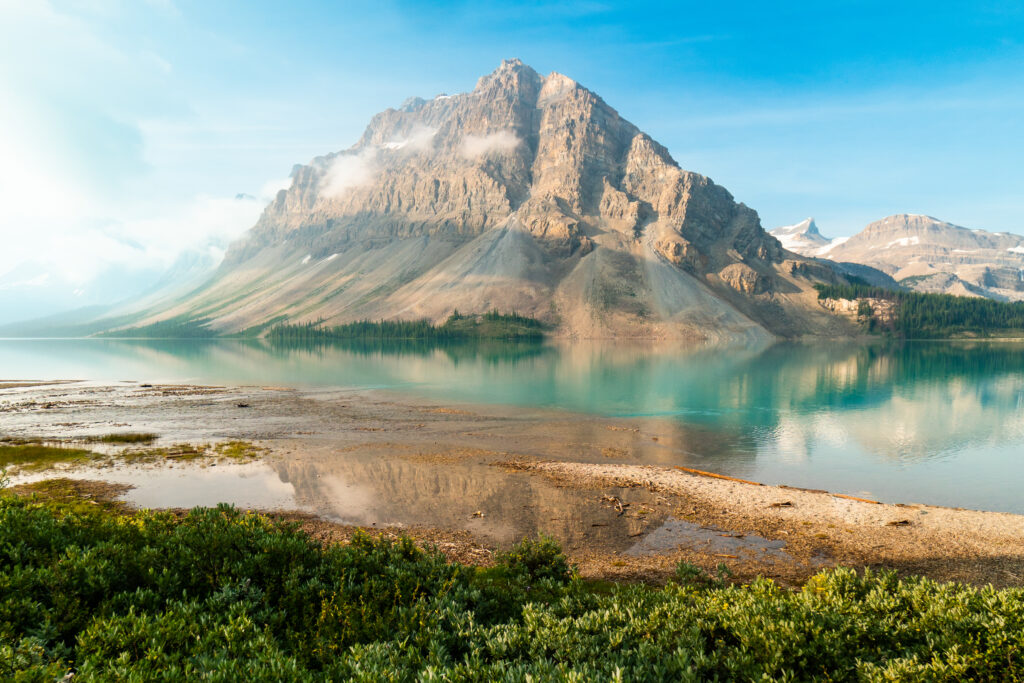 5. Waterfowl Lakes
Waterfowl Lakes are lesser known than some of their neighbours in Banff National Park, but in my opinion, they are completely underrated! That's a bonus for those of us who visit, of course, because they are less busy and just as beautiful. The reflection of the mountain backdrop is hard to beat. There is a short trail that will lead you along the shore of both lakes and a great area for swimming not far from the parking lot.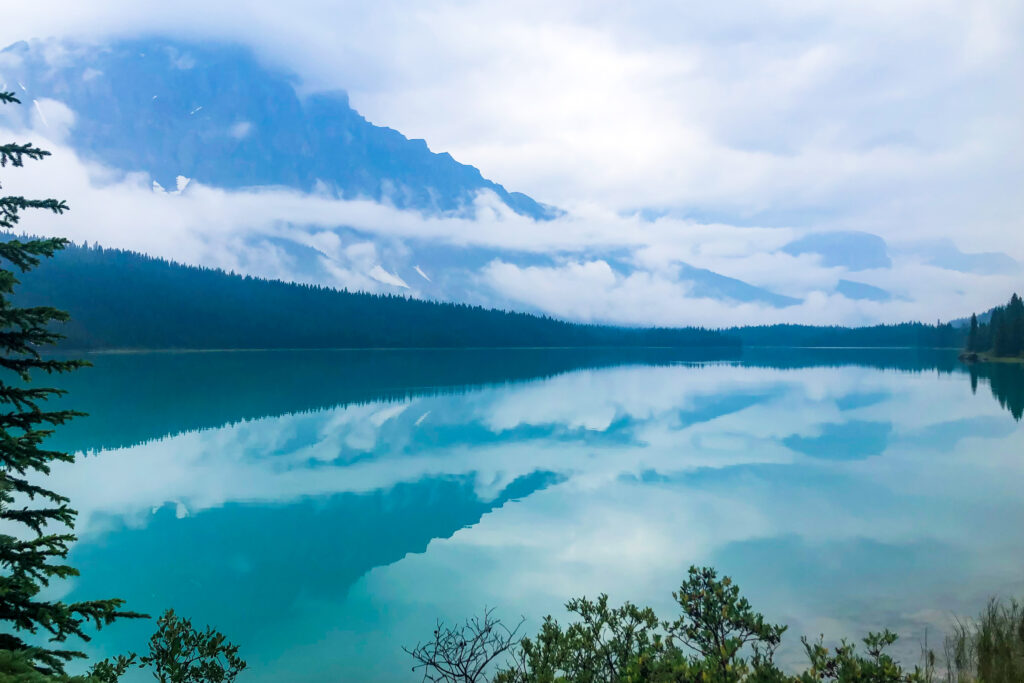 We hope you enjoyed this list of incredible, easily accessible lakes in Banff National Park. Let us know which one is your favourite in the comments. Happy Adventuring!